Earlier this year, Gambit sat down with Where Black NOLA Eats founder Jalence Isles to talk about her group, the state of the Black-owned food scene in New Orleans and how to help our readers find new venues, reconnect with old favorites and generally support this vital part of the cultural landscape.
For our Fall Dining Issue, Isles agreed to explain the mission of WBNE and why it is so important right now. She also put together a list of Black-owned restaurants and culinary businesses she and members of the Facebook group are looking forward to eating at this fall. WBNE can be found on Facebook and on Instagram.
---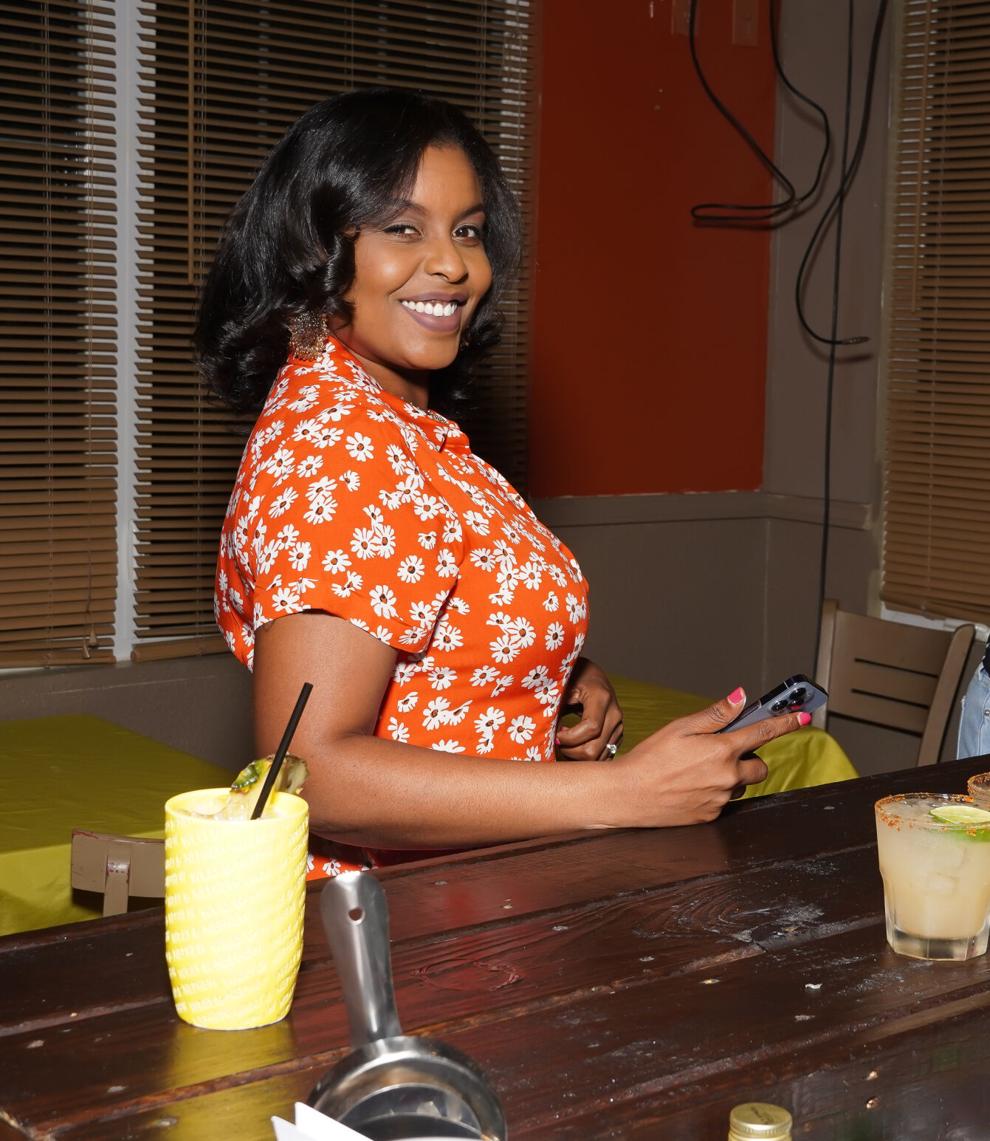 I'd never heard of the website WalletHub until earlier this month, when the site was suddenly everywhere I went on Al Gore's internets, getting properly roasted by New Orleanians for proclaiming Portland, Oregon, as the Best Food City in America while putting Leah Chase's hometown all the way down at 41st. The backlash was brutal because, as the saying goes, "one thing for sure and two things for certain" — New Orleans wears that crown.
If they'd done a little bit more market research or visited the Where Black NOLA Eats (WBNE) Facebook group, which I operate, WalletHub may have learned the lesson of those who'd come for us before them, only to feel New Orleans' petty wrath. Like the poor soul this summer who dared declare — on WBNE, no less! — that she'd been here "for 4 days and [sic] was NOT impressed in any way shape or form."
The group literally planned a funeral and a second line to bid her farewell and encourage her to never return. This was the absolute funniest thing I've ever seen in WBNE. Just like it does for most of our families, food brings us together, and occasionally it can also tear us apart. But outsiders beware: While we can talk about New Orleans and its imperfections, nobody else better try it. This is strictly a family affair.
But more than just being a funny moment, it was a reflection of how passionate New Orleanians — in particular Black New Orleanians — are about our city and our food. It was one of these types of dust-ups that made me start WBNE a few years ago.
After 14 years away, I returned home in 2018 a "foodie," eager to try everything new and old New Orleans had to offer. Initially, I looked to the Where NOLA Eats Facebook group. [Editor's note: Where NOLA Eats is operated by The Times-Picayune, which also is owned by Capitol City Press.]
It helped me get acclimated to the new New Orleans food scene by providing what I thought was some good word-of-mouth intel on where to eat. This is, until Essence Festival weekend 2019 came around.
Visitors planning a trip for the festival naturally hit up the Where NOLA Eats group, looking for recommendations on Black-owned businesses. I was floored when I saw the responses that group's administrators allowed from members who were offended by the Black-owned label. Things got very heated, and group administrators announced that an "investigation" was needed before the discussion could continue. After Essence weekend was over, it was determined that none of the posts requesting Black-owned recommendations broke group rules and if any other posts incited "vitriol," they'd be treated similarly — and comments would be turned off.
No engagement means content death on social media. For myself and others, it felt like being silenced. And thus, WBNE was born.
As the name implies, Where Black NOLA Eats began as a group to highlight Black-owned businesses and others that value our dollar. It was literally a place to discuss where Black New Orleans — 59% of the city's population — eats.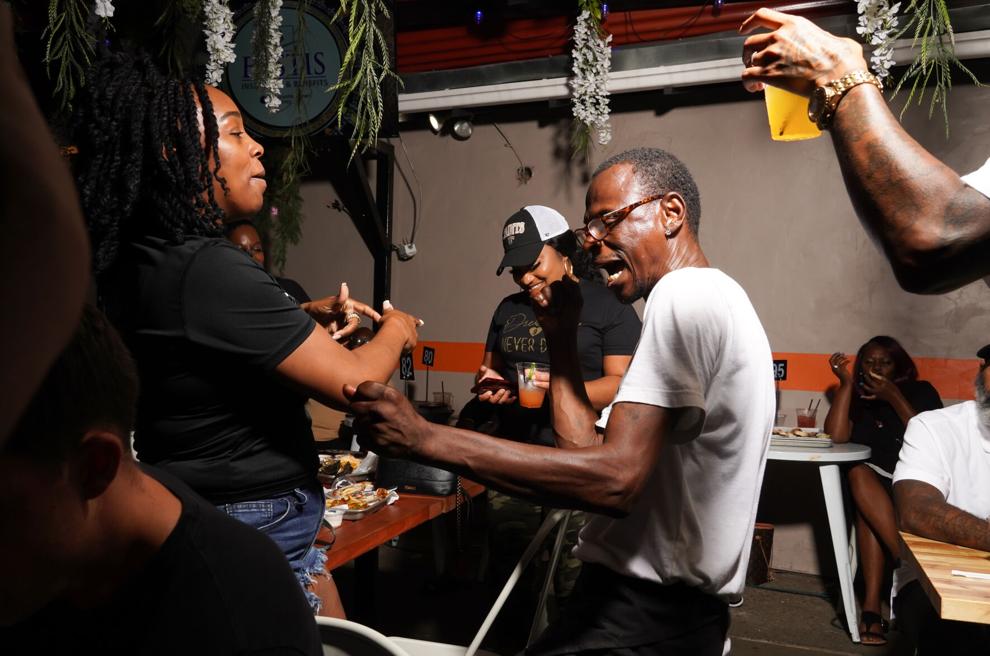 Within the first few weeks it was clear how desperately we needed a space that exclusively highlighted Black-owned businesses and, how despite being the majority of the city's population, just how little we own. Like the fact that less than 3% of brick-and-mortar restaurants in the city were Black-owned. Wow. That alone was enough for me. I had no idea that there was that much of a disparity in ownership. In fact, I'd never even considered it.
As if that 3% statistic wasn't jarring enough, I'd later learn that while more than 50% of New Orleans businesses are minority-owned, they take in a fraction of the money being spent in the city, particularly at the small business level. For instance, in 2021, Black-owned businesses represented only 2% of the small business income brought into the city. I thought back to the $9.1 billion New Orleans & Co. reported that visitors to the city had spent in 2018.
The mission of Where Black NOLA Eats became to increase the visibility of, and cash-flow to, Black-owned businesses in New Orleans. To date, we (along with our sister group, Where Black NOLA Gets Styled) have cataloged and shared experiences at more than 400 Black-owned culinary businesses and 200 others, largely leveraging the word-of-mouth culture in our community.
Now, I always consult with WBNE before making a dining choice. With so many delicious options, narrowing favorites down is always a daunting task, but I'd like to leave readers with some places that you absolutely must try whether you're visiting or looking for a new local business to support, as well as a few places that I'm looking forward to checking out soon.
My Go-Tos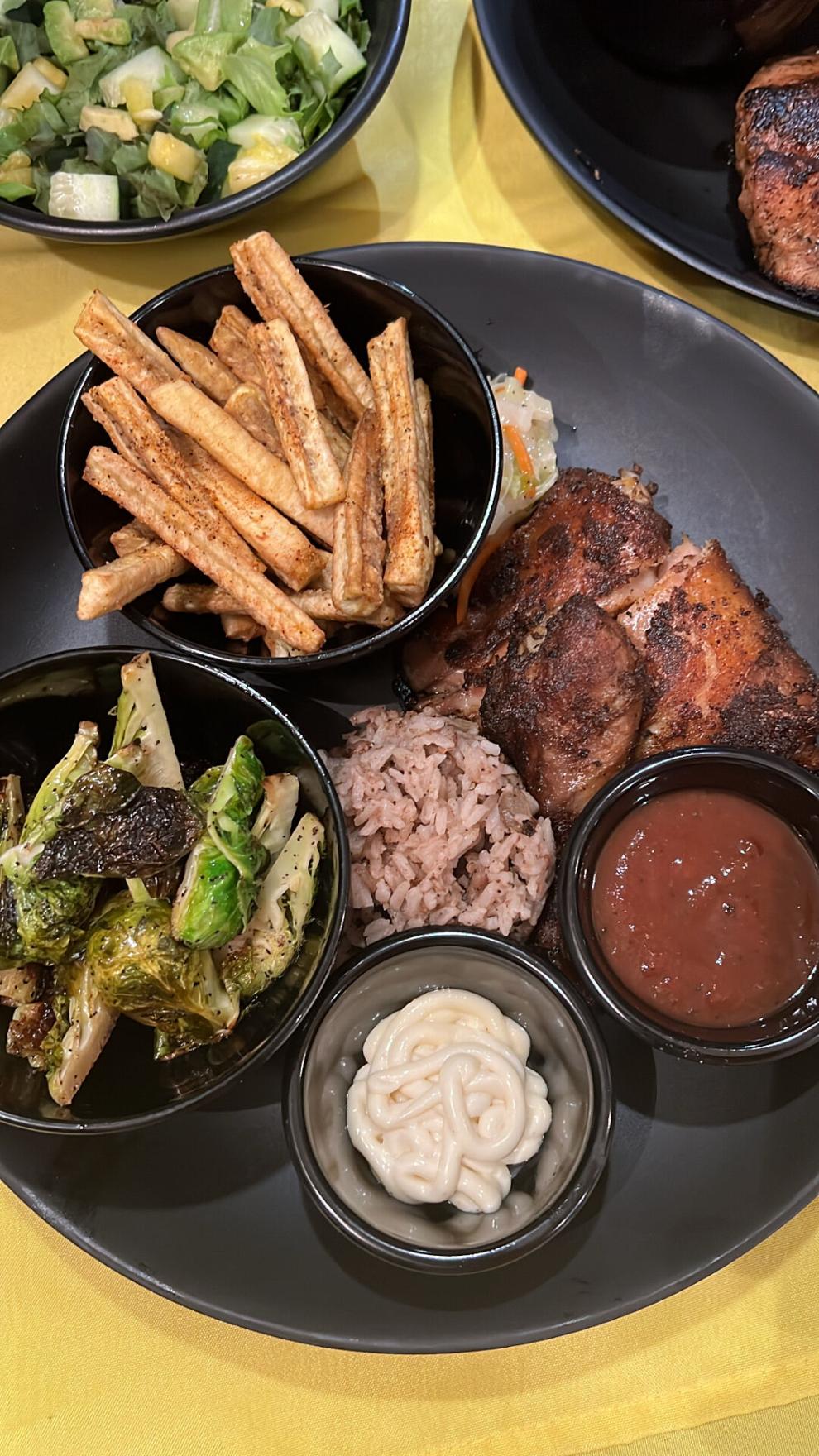 Here's some of the places I return to again and again. They are basically staples of my going out diet. In no particular order: Nice Guys (7910 Earhart Blvd.); Afrodisiac NOLA (5363 Franklin Ave.); Heard Dat Kitchen (2520 Felicity St.); The Munch Factory (6514 Congress Drive); Chicken's Kitchen (629 Derbigny St., Gretna); Baby's Snack Box (2025 Orleans Ave.); Backatown Coffee Parlour (301 Basin St., Suite 1); Li'l Dizzy's Café (1500 Esplanade Ave.); Sidney's Snowballs (767 N. Claiborne Ave.); and Loretta's Authentic Pralines (2101 N. Rampart St.).
Breakfast / Brunch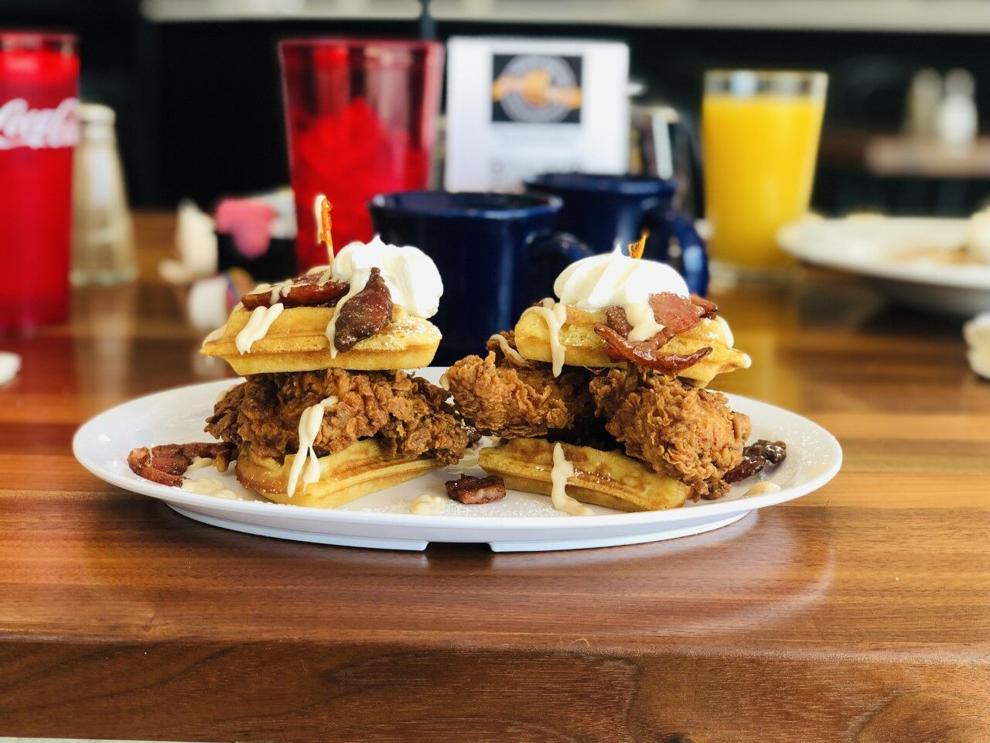 I'm obsessed with the maple cream bacon waffle at Twisted Waffles. It has candied bacon inside and on top and is served with whipped cream and maple cream, and wheeewwwww! If you want to go crazy(ier), I suggest getting their chicken and waffles menu option with a twisted waffle, the maple cream bacon waffle, of course. (725 Howard Ave.)
Café Porche & Snowbar is a quaint weekend-only brunch café in Central City that serves a limited but always perfectly executed brunch menu. Grab a friend or two. Order everything. Share! (1625 Baronne St.)
Up & Adam Eatz is another breakfast and brunch-only spot that offers some delicious options. It's been a while since I visited and the menu may have changed a bit, but the Tchoupitoulas and All That Jazz omelet were both amazing. It's also one of few Black-owned businesses on Canal Street. (3903 Canal St.)
Beaucoup Eats is also on Canal Street. Sunday brunch is a VIBE! The brunch buffet and bottomless mimosas is all you need. French toast is a must. (2323 Canal St.)
Hot Plates
Williby's Catfish is cool AF (and fresh!). Chill! When I say fresh, I mean the catfish are swimming in the pool they've been placed in since being transported from the catfish farm in Mississippi, waiting to be removed and, umm, prepared for the fryer while you wait. I like my fish fried slightly harder than usual and always order potato salad and macaroni and cheese as my sides. Fresh, raw fish is also available by the pound and via wholesale arrangement. (4327 Paris Ave.)
AJ's Jazzy Grill makes a delicious salmon bowl that I'm hooked on. I've heard great things about the rest of the menu, particularly the Hawaiian rib-eye, but I haven't gotten past the salmon bowl, which includes salmon, onions and peppers cooked in a teriyaki-like sauce and served with Parmesan broccoli and rice. (1525 N. Claiborne Ave.)
Pretty B's Catering and Daily Lunches is a home-based caterer in Uptown who puts out a menu at the beginning of every week and accepts orders for Wednesday through Friday. I love Chef Jo's rib-eyes, lamb chops and shrimp, which are marinated in a barbecue shrimp seasoning with her loaded mash and broccoli. Chef Jo's plates are always ready at the time promised, crazy heavy and make at least two meals. (Instagram, @official_pretty_bs_cateringllc)
Sweet & Savory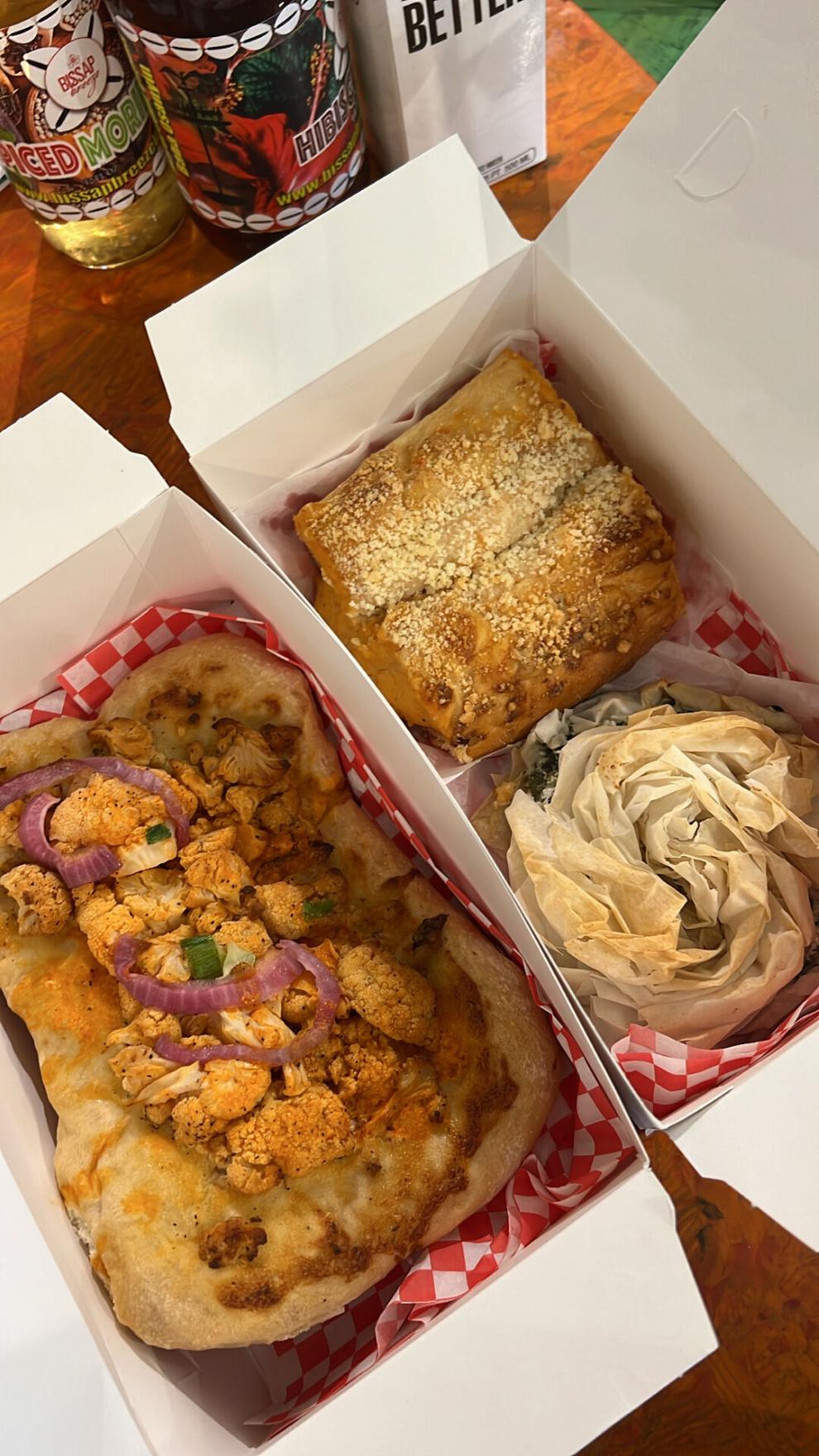 B Sweet Bistro and Bywater Bakery are both bakeries that make some delicious desserts, but they also serve shockingly delicious savory dishes. B Sweet Bistro's gumbo is my favorite in the city, and the grilled cheese that you can/should order with it is perfection. Bywater Bakery's spanakopita is the best I've ever had, and their Buffalo cauliflower flatbread and crawfish bread are fabulous. The flavor and overall concept of breakfast gumbo, complete with grits and eggs, and served in a coffee cup with a spoon, pleasantly surprised me. (B Sweet Bistro, 704 N. Rampart St.; Bywater Bakery, 3624 Dauphine St.)
Stuph'd Beignets and Burgers isn't a bakery, per se, but serves my favorite sweet potato pie stuffed beignet. The Creole Queen beignet, which is full of crawfish, shrimp and crab, is divine! (3325 St. Claude Ave.)
New(ish) & Opening Soon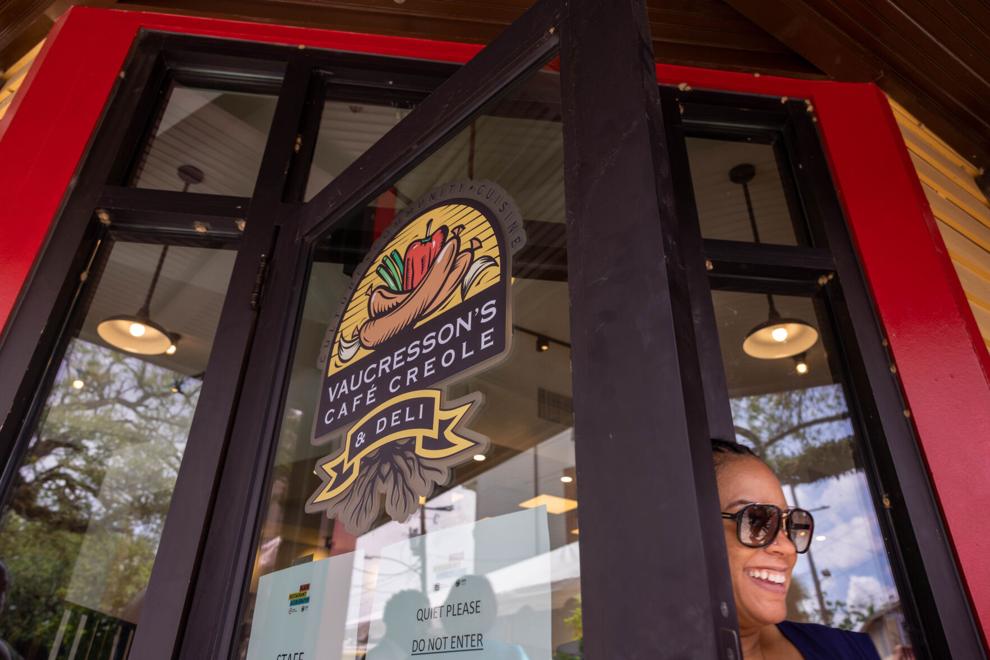 Vaucresson's Creole Café & Deli closed down after Hurricane Katrina, but its gorgeous new location will open before the year ends in the 7th Ward on St. Bernard Ave. Not only will their famous sausages be available for purchase, they also are offering a hot sandwich menu and some alcoholic beverage options. My first purchase will be a hot sausage po-boy and frozen daiquiri! (1800 St. Bernard Ave.)
Hype Eatz is relatively new in the St. Roch Market, and the delicious looking Caribbean food they're serving has been calling my name. I'm looking forward to seeing what they're all about. (2381 St. Claude Ave.)
Barrow's Catfish opened on the West Bank this year and has been getting rave reviews in the Where Black NOLA Eats Facebook group. The pasta sounds like a must! (1700 Lapalco Blvd. Building A, Harvey)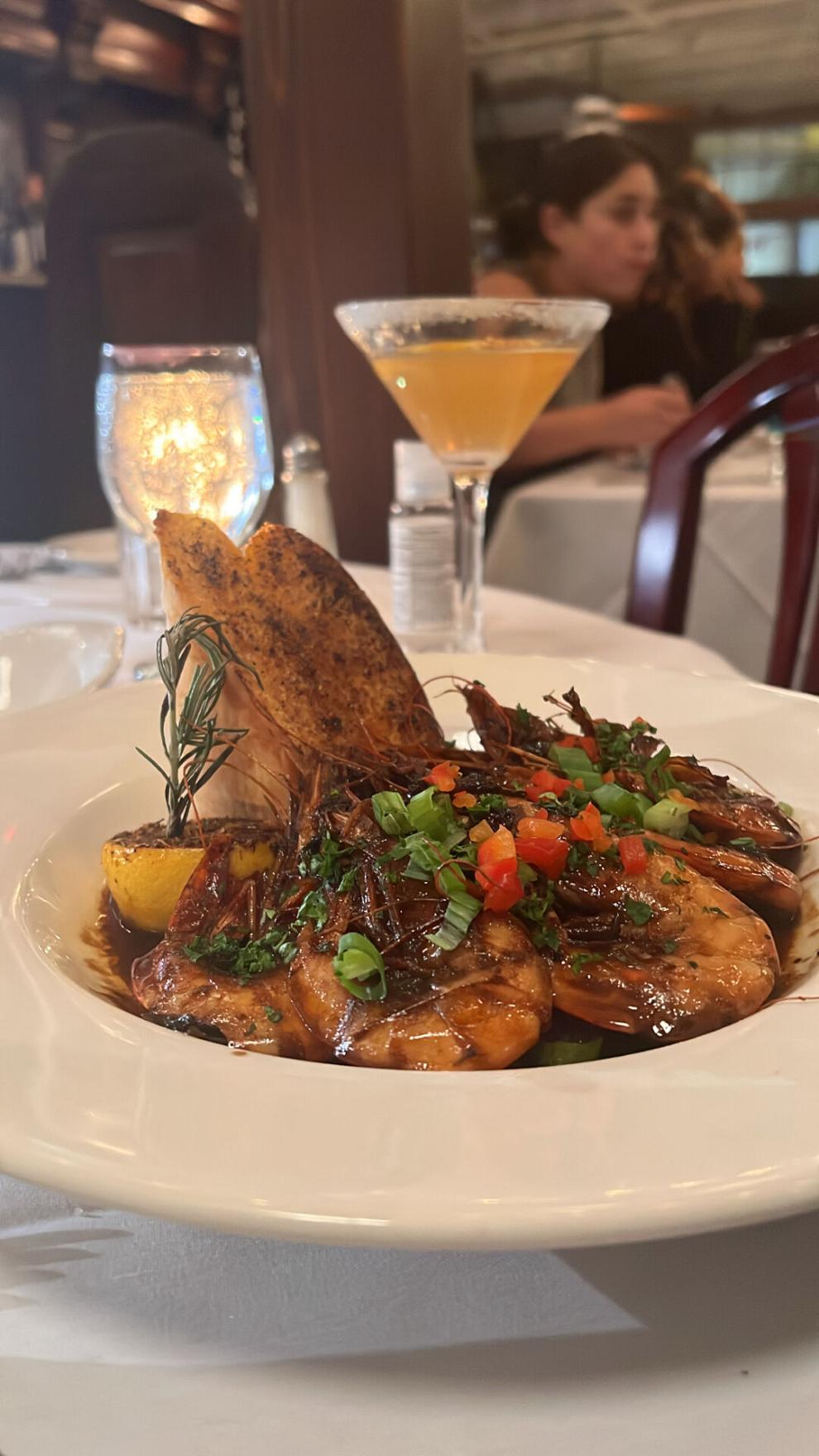 Biscuits on Banks and Chubbie's Fried Chicken both recently changed ownership and are now Black-owned. It's great to see more Black-owned brick-and-mortar establishments on the scene. (Biscuits on Banks, 4337 Banks St.; Chubbie's Fried Chicken, 4850 General Meyer Ave.)
Moon Garden is a new Black-owned boba business located in the Pythian Market. I'm excited about this spot because of the uniqueness of its offering and diversity it adds to the Black-owned New Orleans food scene. I've never seen a Black-owned boba place. (234 Loyola Ave.)
Cafe Sbisa is opening a wedding venue soon and will, of course, be providing the food service. I can already imagine how nice events in this space will be, especially given the excellent service and delicious food Cafe Sbisa always delivers. (1011 Decatur St.)
The Verdict is a new restaurant in New Orleans East that is bringing upscale dining back into the area. I'm especially looking forward to this added option on the Black-owned upscale dining scene and love that the owner has chosen New Orleans East for it. The East seems to be a favorite target for some media, but only for crime stories, despite the gorgeous real estate and landscapes it offers to its residents. As a result, that too often ends up leaving the area with a not-so-great reputation that would convince the unaware that it's a downtrodden place you'd never want to visit. The Verdict is just one reason to ignore the stereotype. (9301 Lake Forest Blvd.)
Standout Private Chefs and Caterers
Private chefs and caterers make up a substantial portion of Black-owned culinary businesses and, unless your lifestyle is very event-oriented, they're generally not who you'd go to for an everyday meal. It's a treat when they offer plates and platters on a given day, especially for those chefs whose clientele has become more private over time. Still, some of them do offer "catering" to the public on occasion, which means you'll need to pre-order plates from them.
Offerings can range from elaborate seafood platters to gumbo and grilled cheese combos, like we see popping up more now that the temperatures are dropping. If you're looking to cater an event or see if any are doing pre-order meals, check their sites.
In no particular order: Seasons of Louisiana (seasonscateringnola.com); Beauchamps (beauchampscatering.com); Chef Jo Jackson (facebook.com/TheJoJacksonpage); Dine with Myra J (Instagram, @dinewithmyraj); Nolasfinest Personal Chef (nolasfinest.com); and Pretty B's Daily Lunches and Catering.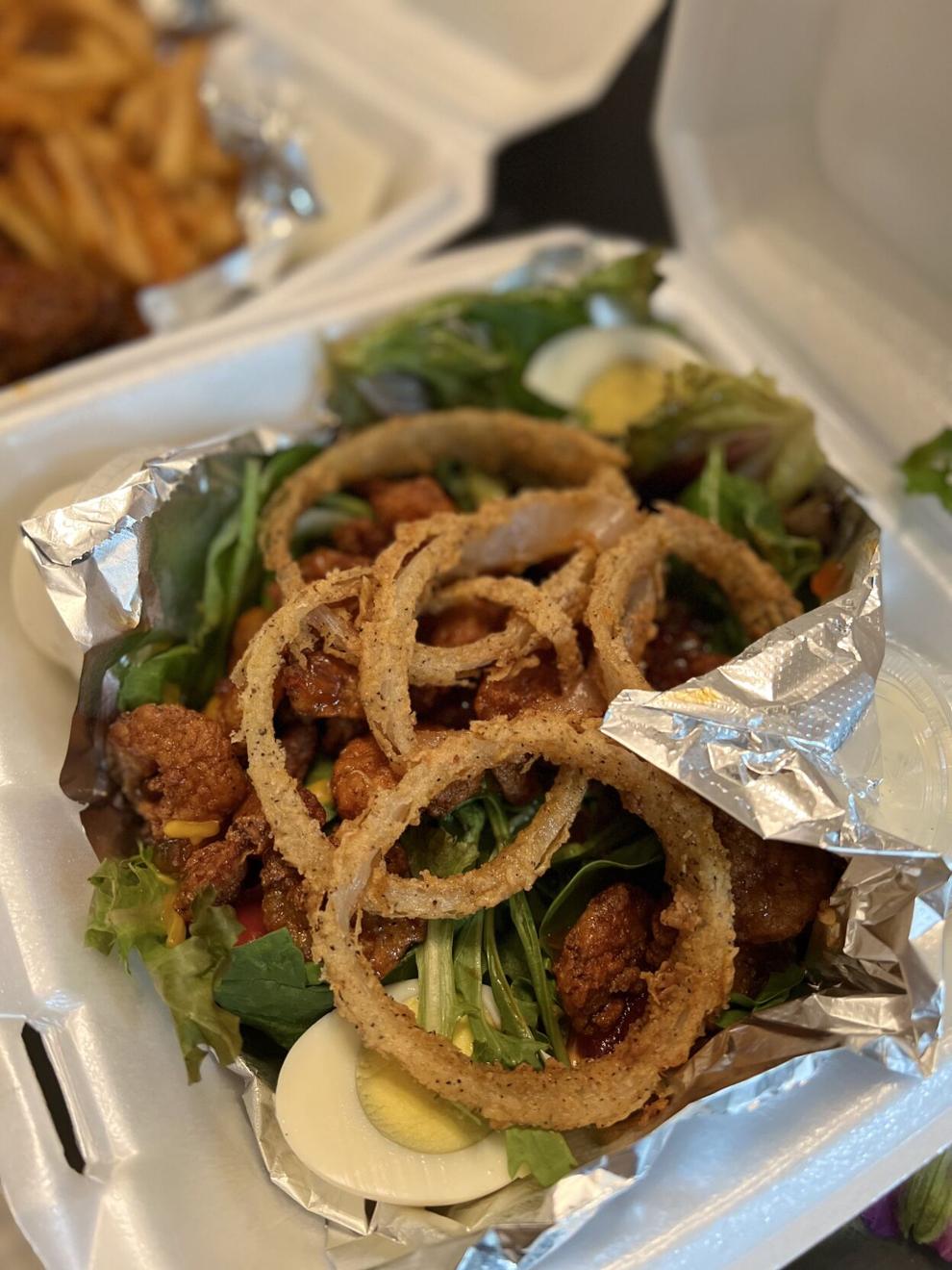 ---
More than 175 restaurants to check out this season.