Both polished their musical chops as children growing up in New Orleans. Both have since won multiple Grammy Awards. Both regularly play to audiences around the world.
Now, Terence Blanchard and P.J. Morton — two of New Orleans' most prominent musical ambassadors — have earned their Mickey Mouse ears.
Blanchard and Morton have been tapped by the Walt Disney Co. to write original compositions to play as part of Tiana's Bayou Adventure, the New Orleans-flavored retheming of the Splash Mountain attraction at Disneyland in Anaheim, California, and Walt Disney World's Magic Kingdom in Orlando, Florida, the company announced Thursday (June 1).
The announcement, as well as the release of new details about the ride, comes a week after a team of Disney Imagineers were in New Orleans for recording sessions.
Morton, a producer, songwriter and member of the band Maroon 5, will contribute an original theme song that will play during the ride. Additionally, he will record new arrangements of familiar tunes from 2009's "The Princess and the Frog," the New Orleans-set animated musical that inspired it.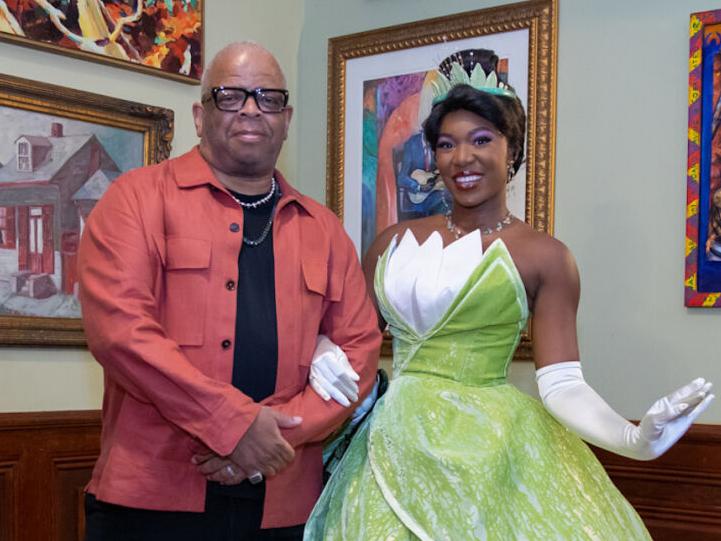 Blanchard, a trumpeter and Oscar-nominated composer, will write music to play in the ride's queue area — which, Disney Imagineers said, is really where the experience will begin.
"The ride is the ride, but the line is more story and it is just as much (a part) of the attraction," said Walt Disney Imagineering's Ted Robledo, executive creative director of Tiana's Bayou Adventure. "And we're taking advantage of that to bring more Tiana, more of the story, more New Orleans to our guests."
A crash course in New Orleans culture
While here, Robledo and his fellow Imagineers — who have made several research trips to town — used the opportunity to host a gaggle of Disney journalists and content creators on a three-day junket designed to introduce them to some of the real-life inspiration for the ride. For most, the visit doubled as a crash course in New Orleans culture.
On Thursday, the group went on a swamp tour to get up-close and personal with local flora and fauna. That was followed by a visit to the YAYA Arts Center and dinner at Dooky Chase.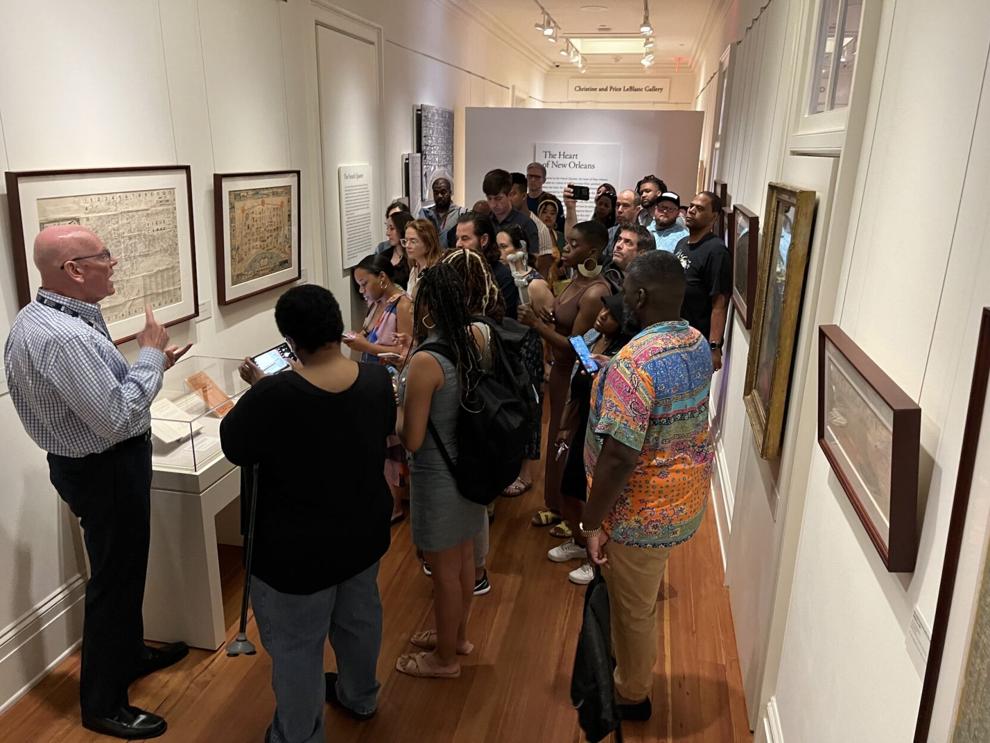 Friday, they were treated to a performance at Preservation Hall and paid visits to the Historic New Orleans Collection and the Louisiana Jazz Museum, capped by a reception at Mardi Gras World.
"We're not here to tell our guests a history lesson," Robledo said during the group's Friday stop at Pres Hall, "but we want to give people the feeling that we're feeling, because we want to be armed with that knowledge and that love that people have for the food, the music."
Continuing the story told in "The Princess and the Frog," the rethemed ride will be set in 1920s New Orleans and will include such touches as the scent of beignets wafting through the ride queue area.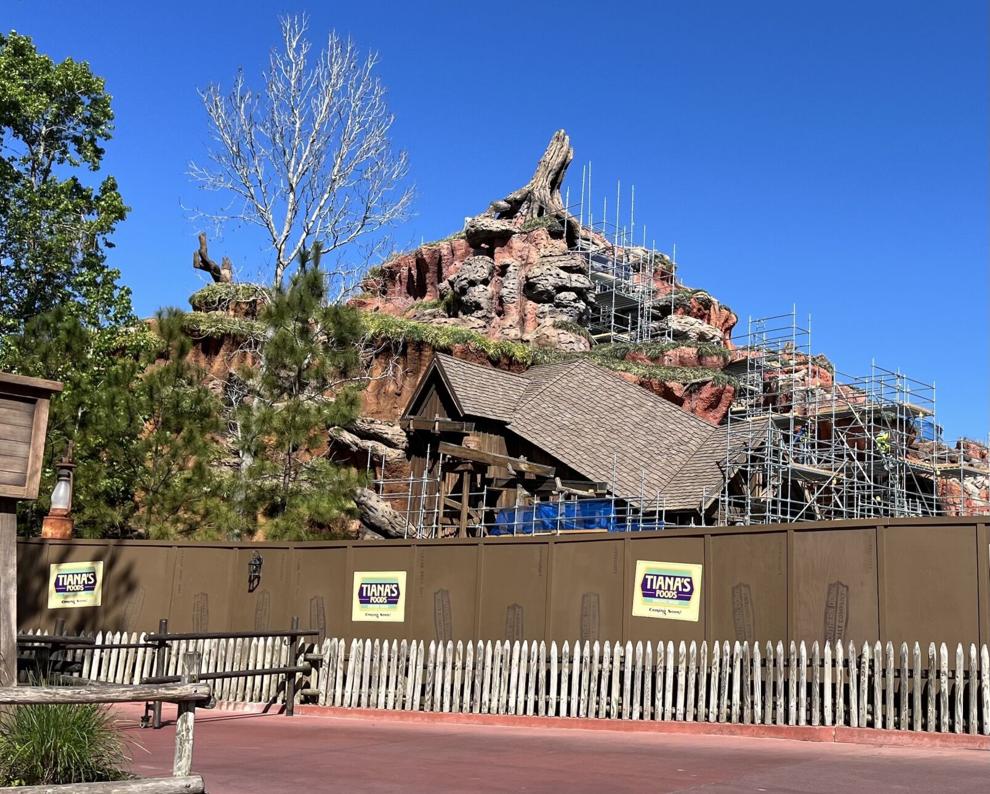 Salt dome invite
As guests make their way to the attraction's loading area, they will learn more about Tiana and her family, Imagineers have revealed. They'll also hear a period radio program that will interrupt Blanchard's music to inform guests that Tiana needs their help preparing for a massive Mardi Gras party she's planning for the community.
Guests are then invited to meet her at an old salt dome — Disney's explanation for how a "mountain" found its way to the Louisiana swamps — that she acquired as part of Tiana's Foods, an employee-owned cooperative she founded after the events depicted in the film.
The ride track will remain identical to that used in Splash Mountain, including its famous 52-foot log-flume-style drop. Pretty much everything else will be swapped out.
"Low-hanging Spanish moss and high-reaching aquatic grasses and weeds frame the guest perspective throughout the journey, as well as cypress, oak and magnolia tree canopies, cypress knees jutting out of the water, lily pads, and various other plants and flora of the bayou," read a Disney-provided description.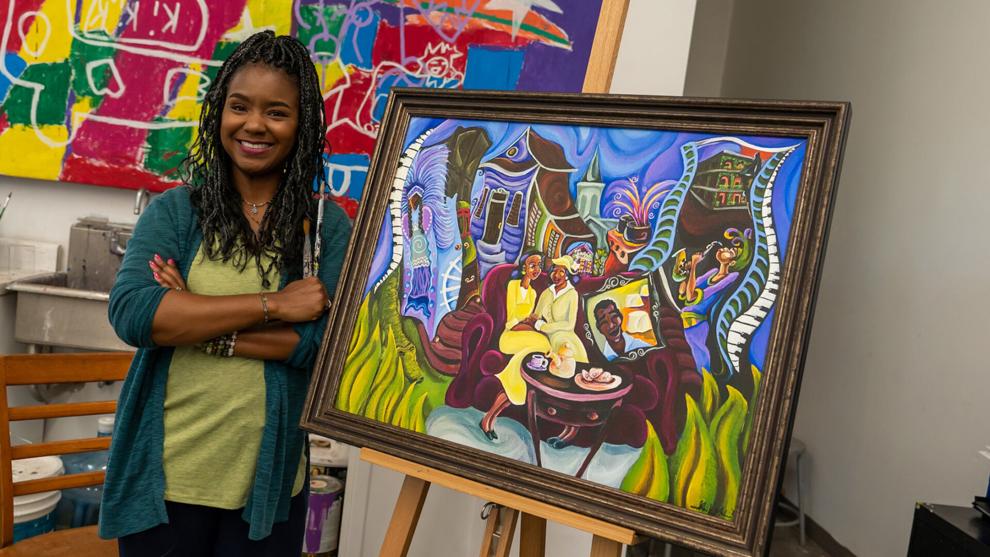 In addition to new animation featuring the original voice cast from "The Princess and the Frog," the ride will feature dozens of new audio-animatronic figures, as well as a new cast of critters from Tiana's corner of the swamp. Leading the way will be a swarm of ersatz fireflies created by "a unique integration of lighting techniques."
Those new animal characters — an otter, a rabbit, a raccoon, a beaver, an opossum, a group of frogs — will play music throughout the ride showcasing various south Louisiana musical styles, such as zydeco.
Capturing the spirit
For Morton, who grew up appreciating the music in Disney films, it has been gratifying to witness the Disney team's dedication to capturing the spirit of New Orleans.
"These guys are being so intentional about making sure that the story is told in an authentic way and that the music is done in an authentic way," Morton said. "Everybody who they're bringing along to be a part of this is very authentic to New Orleans and very real, not trying to make a caricature of what New Orleans is but really just being our city."
Magic Kingdom's Splash Mountain, inspired by the racially problematic film "The Song of the South," closed in January to begin its refitting. Disneyland's version closed Tuesday.
The retheming of both are expected to be completed in 2024.
Mike Scott can be reached at moviegoermike@gmail.com.