To stuff or not to stuff? 
At local empanada shop Empanola, the answer is always to stuff, and to do so with fun flavors that combine Latin American and New Orleans culture.  
The menu at the restaurant is centered around the baked pastry popular in Argentina. Savory, meat-filled empanadas like the beef Argentina and gumbo are listed along with a vegetarian spinach and artichoke and vegan yellow curry.
With each "love made" empanada, restaurant co-owner Jimena Urrutia said the goal is to make sure everyone at the table can be satisfied. 
"If someone brings a big box of empanadas home for dinner, everyone will be eating the same thing but with their own surprise inside," she said.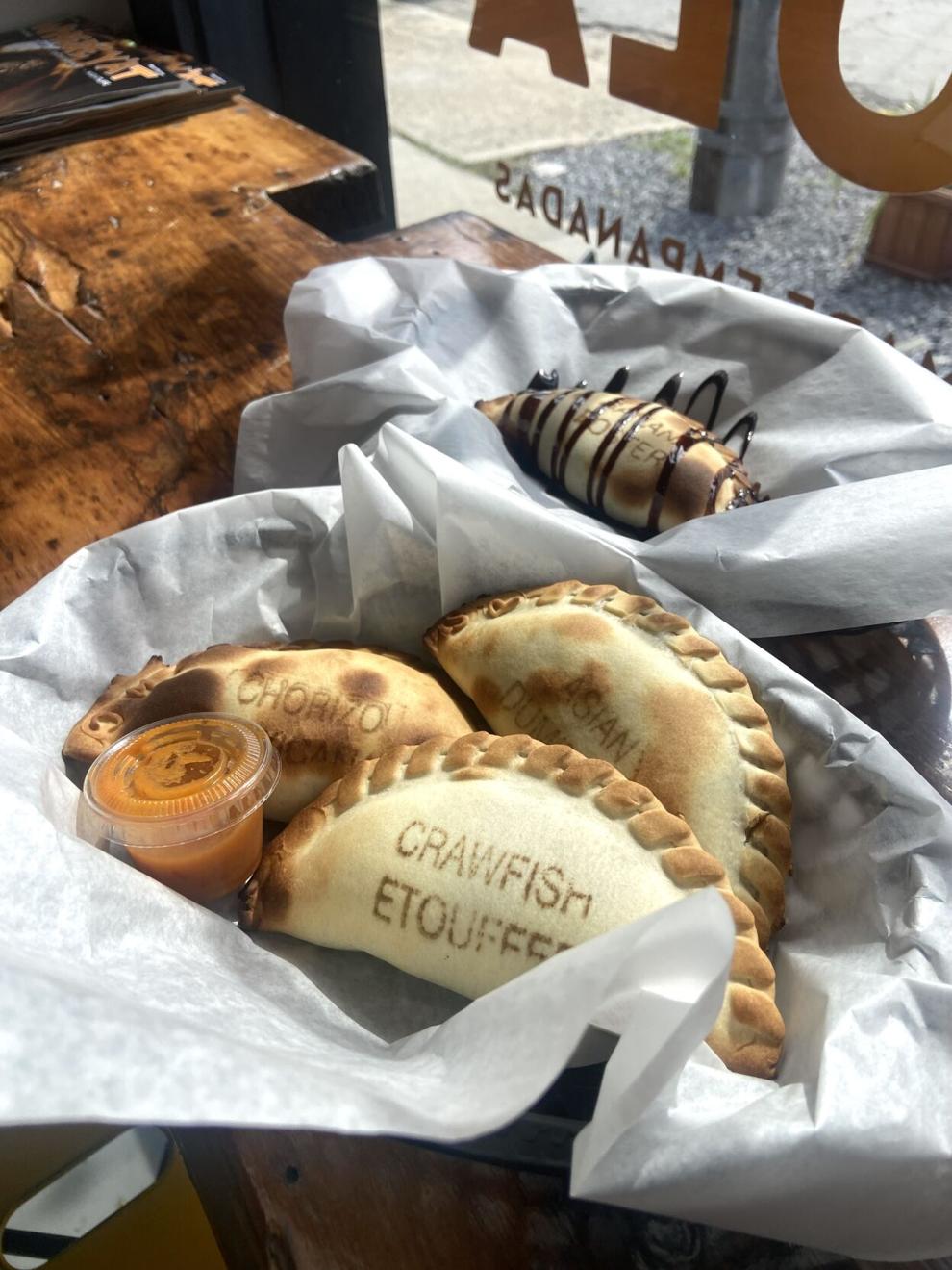 Vegetarians, vegans and meat lovers alike can all find something on the menu that caters to them. 
During my visit, I traveled around world by trying the chorizo Mexicana, crawfish etouffee and the Asian dumpling, which Urrutia said has been a big hit since it was added to the menu in August. 
The chorizo Mexicana is filled with chorizo, black beans, onions, corn, cheddar and mozzarella. It pairs well with a little bit of hot sauce.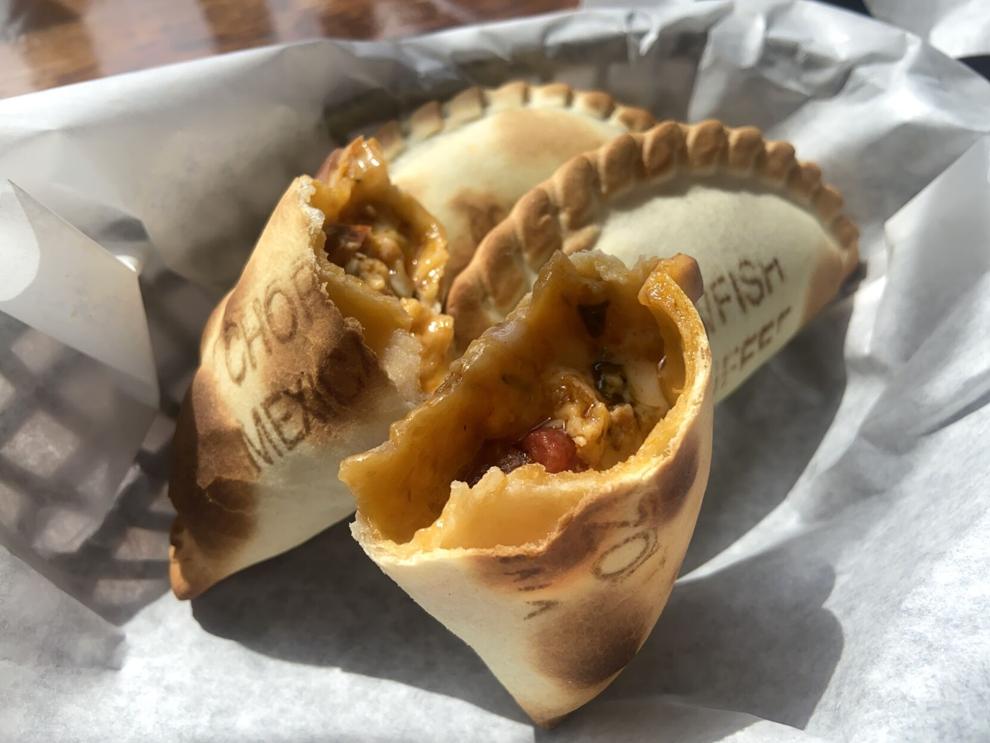 The crawfish etouffee is made traditionally, with crawfish, onions, peppers and celery. 
The empanadas can be ordered on their own, with a side green salad or the soup of the day. 
There's also dessert. I tried the bananas Foster empanada filled with banana, cinnamon, rum, hazelnut spread and pecans. 
A family business
Urrutia runs the family business with her husband Marcelo Garcia and brother Javier Urrutia. 
Back in 2017, when they first settled on the concept of an empanada shop, Urrutia said they were aiming for something easy but still gourmet.
They built a following vending at places like St. Roch Market, where they experimented with recipes and techniques. 
"It was a lot of trial and error," Urrutia said. "But now our customers let us know when we have keepers." 
In August 2021, the family opened a second location on Magazine Street. 
"There's a lot of competition in the city for restaurants, but we've been very fortunate to be able to create a space ourselves," Urrutia said. 
The new location has been a game changer for the business, she said, and added that the family is working on plans to upgrade the Empanola experience. Getting a liquor license for the Magazine restaurant is one of their immediate goals so they can offer wine and drinks with the meal.
"We want bring that full South American experience to New Orleans," she said. 
3109 Magazine St., (504) 582-9378
Mon.-Fri., 11:30 a.m.- 8 p.m.
Sat.-Sun., 10:30 a.m.- 8 p.m.
7321 Freret St., (504) 249-5977
Mon.-Fri., 11:30 a.m.- 8 p.m.
Sat.-Sun., 10:30 a.m.- 8 p.m.