Mandeville political leaders and developers of the controversial Sucette Harbor adult-living community got an earful at Thursday's city council meeting, with residents raising concerns about the project's effect on the Lake Pontchartrain lakefront and questioning its economic viability.
The meeting was the first of several that are expected to be held before the council takes a vote on whether to approve the waterfront development. Last month, the city's planning and zoning commission voted 4-3 to recommend approval of the $150 million project planned for a site just east of the Lake Pontchartrain Causeway. 
"I want to be clear that this is a process," councilmember Rick Danielson said to a crowd of about 100 Mandeville residents packed in the Spitzfaden Center Thursday. Danielson said the council would not rush to any decisions.
"The council will know when it's time to vote. And it won't be tonight," he said.
Luxurious lifestyle
Bill Hoffman of developer Woodward Interests, presented an overview for the 15-acre site that would house 201 rental units for retirees with "disposable income that can afford a more luxurious lifestyle."
He displayed renderings for a boutique hotel, an event space, public restaurants, a marina, ample parking and a small private beach.
Hoffman also highlighted some of the benefits he argued the development would bring to the local economy. The project calls for 80 full time staff and would generate about $500,000 in annual property taxes between the city, state, and St. Tammany Parish, he said.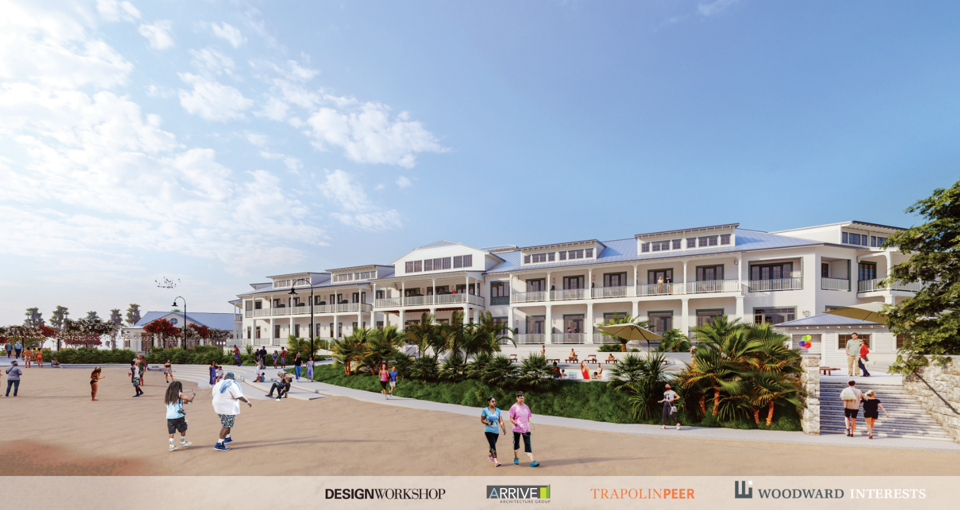 The tract is part of 29 acres of land owned by the LSU Health Foundation that was donated by the Copeland family. The foundation plans to devote 60% of residential lease payments for cancer research. 
The project, located near Mariners Village, was endorsed by the Mariners Village Association Tuesday. In a press release, board members heralded the plan as a way to bring new life into the vacant property.
Growing opposition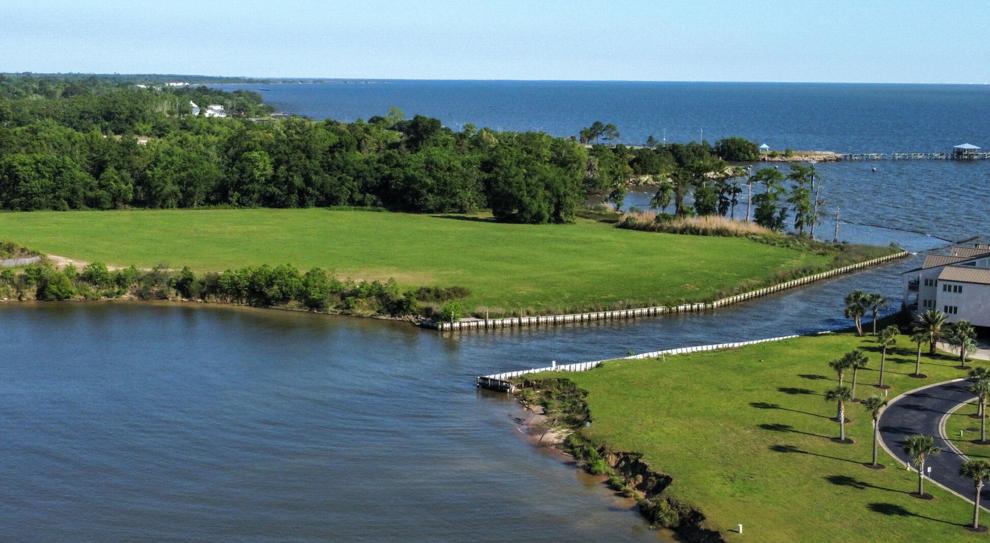 Still, the plans have generated opposition for those concerned about how the development might impact their quality of life. With limited time following the developer's presentation and other council meeting items, only about 10 audience members were able to speak on the matter.
Audience member Phoebe Williamson said traffic chokeholds would be an issue for neighboring residents as well as service workers and venue attendees.
She also raised questions on unit rates, which Hoffman said will be established later, and the size of the units, which run from 800 to 1,700 square feet.
"I can't imagine anyone of any age wanting to live in an 800 square foot apartment," she said.
Others reflected on the failures of Port Marigny years ago. Some said that the buildings would be an eyesore.
"It's going to look like Orleans Parish Prison," said Cedric Barker. "It's not in tune with what my vision of what Mandeville is."
Brian Jakes, an LSU Health Foundation board member and longtime Mandeville resident, argued that the project is important for improving cancer research in the state. Having lost his own wife to breast cancer, Jakes told the crowd on Thursday that they initially had to travel back and forth to Texas for treatment.
Still, he acknowledged that getting the community on board with the project wouldn't be easy.
"Growth is tough. Growth is difficult," he said. "It happens."