Energy companies aren't waiting for the federal government to open the Gulf of Mexico's far offshore waters to wind development. Norwegian and Japanese wind farm developers have already offered bids for at least three projects in the nearshore waters managed by Louisiana, which offers a potentially quicker process for building the Gulf's first wind turbines.
"We've had significant interest," Gov. John Bel Edwards said of the projects. Speaking at the recent American Clean Power Conference in New Orleans, Edwards said he couldn't identify the companies because of ongoing negotiations with the state Department of Natural Resources, but indicated companies have their eyes on two areas in Louisiana waters, which extend about three miles from the coast
"I believe they can be set up in state waters several years before they would be successful in federal waters," said Edwards, who has made offshore wind development a key component of Louisiana's efforts to combat climate change.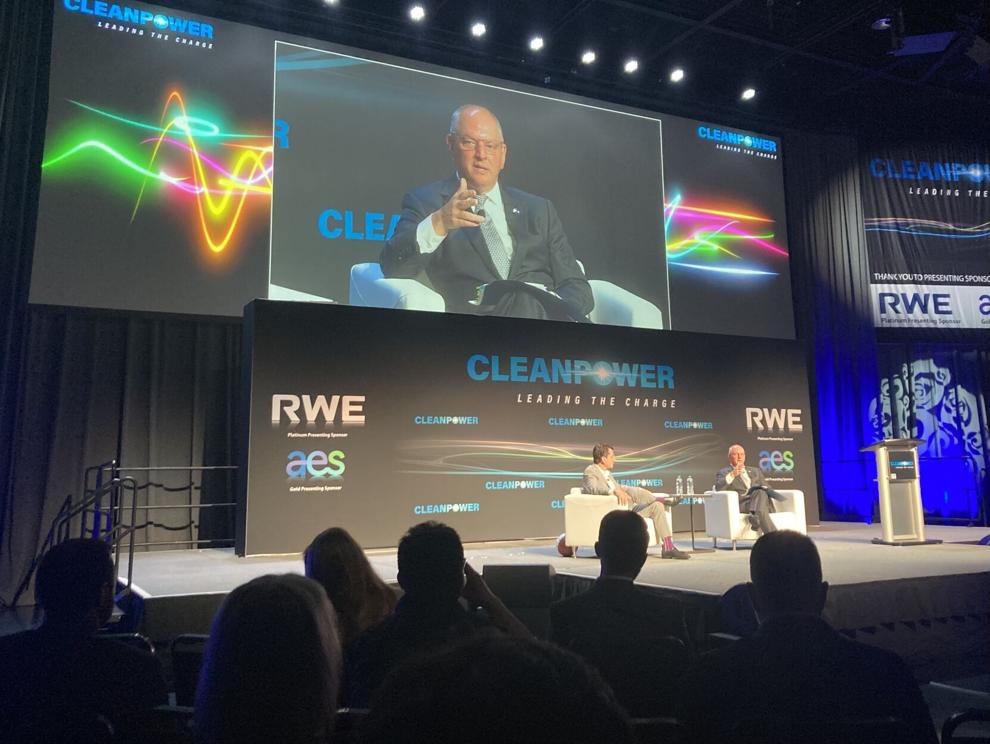 DNR records indicate the state is negotiating offshore wind lease agreements with Mitsubishi-owned Diamond Offshore Wind and Kontiki Winds, a Norwegian company operating in Louisiana under the name Pelican Winds.
Notes from the May 10 meeting of DNR's Mineral and Energy Board noted discussions of proposals from Diamond for waters off Terrebonne and Lafourche parishes, and a proposal from Kontiki for waters off Cameron and Vermilion parishes. The discussions were part of the meeting's executive session and were not open to the public.
DNR staff could not discuss the proposals because they're still under negotiation, but indicated that two companies have proposed three different wind farms. Diamond did not respond to requests for information. Kontiki confirmed its bid on Wednesday but did not answer specific questions about its plans. In a statement, the company said it hoped to build a "commercial-scale" project that would be "the first offshore wind farm in the Gulf of Mexico."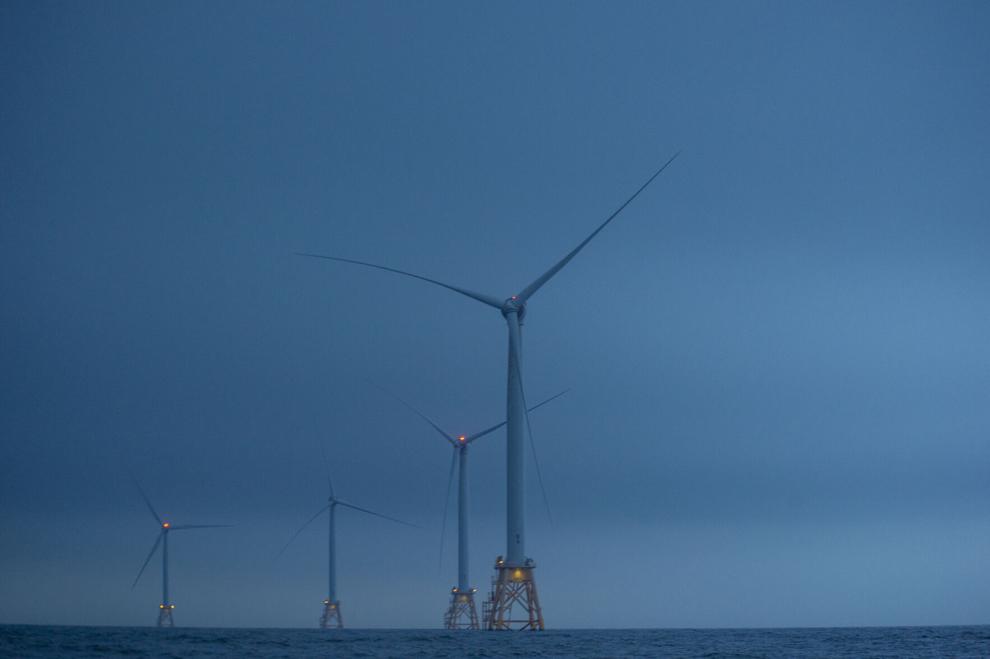 In September, Diamond and Entergy Corp. announced a partnership to explore offshore wind projects in the Gulf, an early step in a process that now appears to be gaining traction. Diamond is a subsidiary of Mitsubishi, a Japanese auto maker that has diversified into natural gas production and other energy enterprises. Diamond has seven commercial-scale offshore wind projects and is developing a floating wind farm project off the coast of Maine.
Kontiki has shown interest in developing floating wind farms that would power offshore oil and gas platforms. According to an agreement Kontiki signed in January with Houston-based marine engineering firm Oceaneering, the companies will collaborate on floating "micro-grid" wind projects linked to offshore platforms and small islands in the Gulf and off the coasts of Brazil and Northern Europe.
It's unclear how large or how far offshore the wind farms proposed in Louisiana waters would be. Wind developers and state leaders expect little opposition because few people have homes on Louisiana's marshy coast, and the Gulf's fishing industry is already accustomed to navigating around drilling rigs and other oil and gas infrastructure. Concerns have been raised about impacts on wildlife, especially the millions of birds that migrate across the Gulf each year.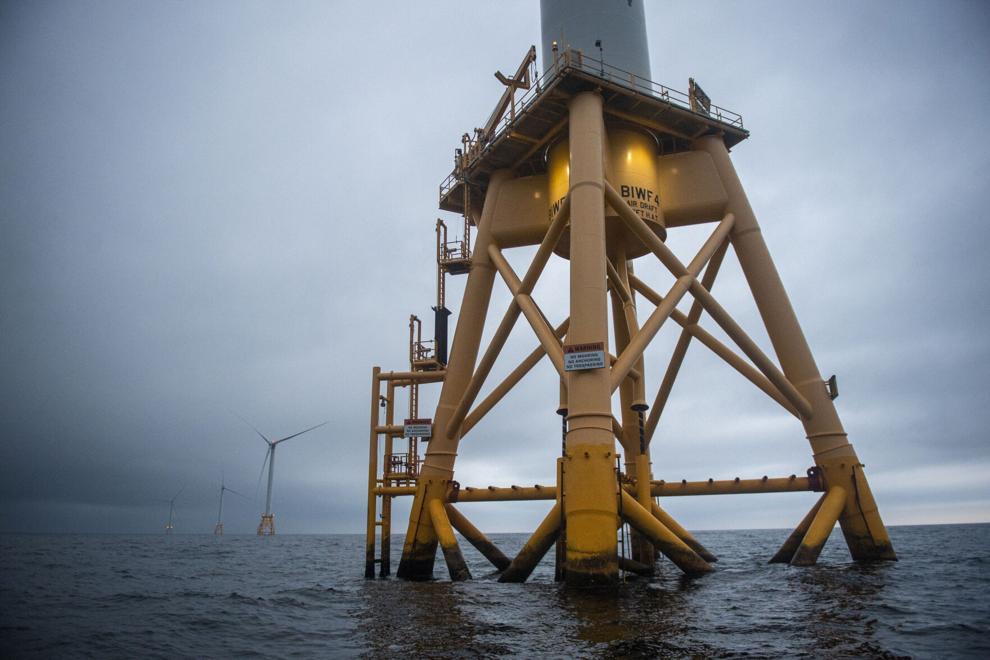 Federal vs. state waters
Federally managed waters, which begin where state waters end and extend 200 miles, have greater average wind speeds and more potential for large-scale projects, but companies are increasingly willing to invest in smaller-scale projects in state-owned waters thanks, in part, to a more streamlined approval process.
The U.S. Bureau of Ocean Energy Management recently cut the wind development areas in the Gulf's federal waters by two-thirds and slowed the leasing process to allow fast-tracked plans for new oil and gas drilling.
Bidding on the Gulf's first federal offshore lease areas is expected to begin sometime this summer. The areas will likely cover a 102,000-acre zone south of Lake Charles, and two zones near Galveston, Texas that may be trimmed down to 100,000 acres.
Wind farm developers would need to do site assessments, surveys, environmental reviews and other steps that could take much of the remaining decade. The first wind farms in federal waters likely wouldn't begin construction until 2030.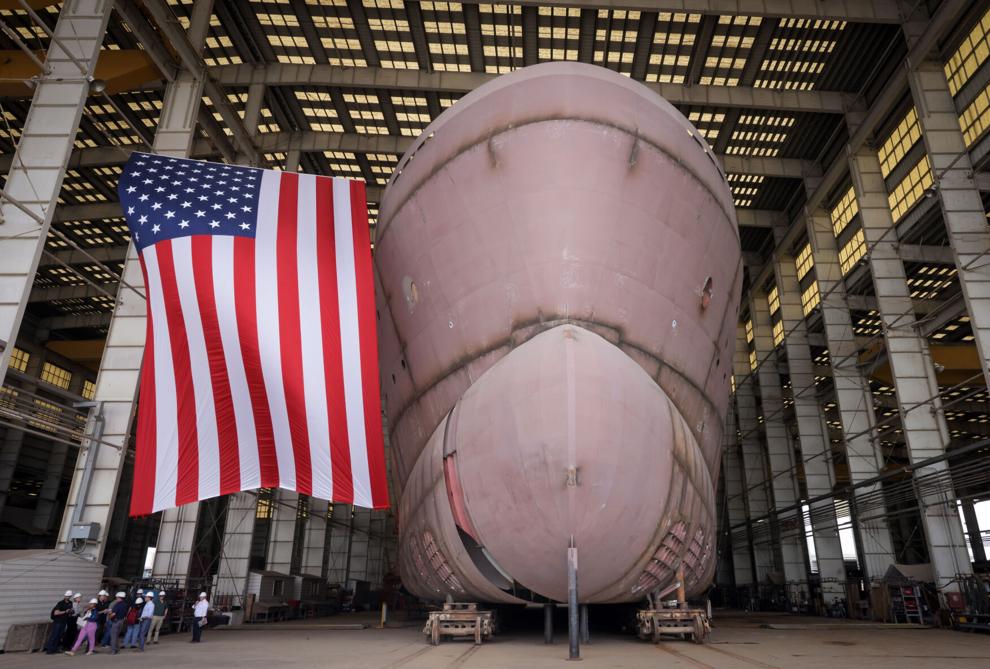 Several industry representatives expressed frustration with the federal permitting process during the Clean Power conference. There's a logjam of East Coast wind projects that could help President Joe Biden's administration meet its goal of generating 30,000 megawatts of offshore wind energy by 2030, but so far only two wind farms are operating in U.S. waters.
"We have a lot of momentum," said Susan Nickey, an executive with Hannon Armstrong Sustainable Infrastructure Capital, an investment company specializing in renewable energy. "But we and they need to to clear the way for real permitting and transmission reform."
While Louisiana's waters won't draw the massive projects slated for the deep waters off windy New England, Edwards said his state can offer smaller projects a quicker start.
"We've got to start making progress much faster," he said. "I do believe (permitting) can probably be improved. There are permitting steps that can be taken simultaneously as opposed to sequentially. There are so many things that we can do, especially around clean energy."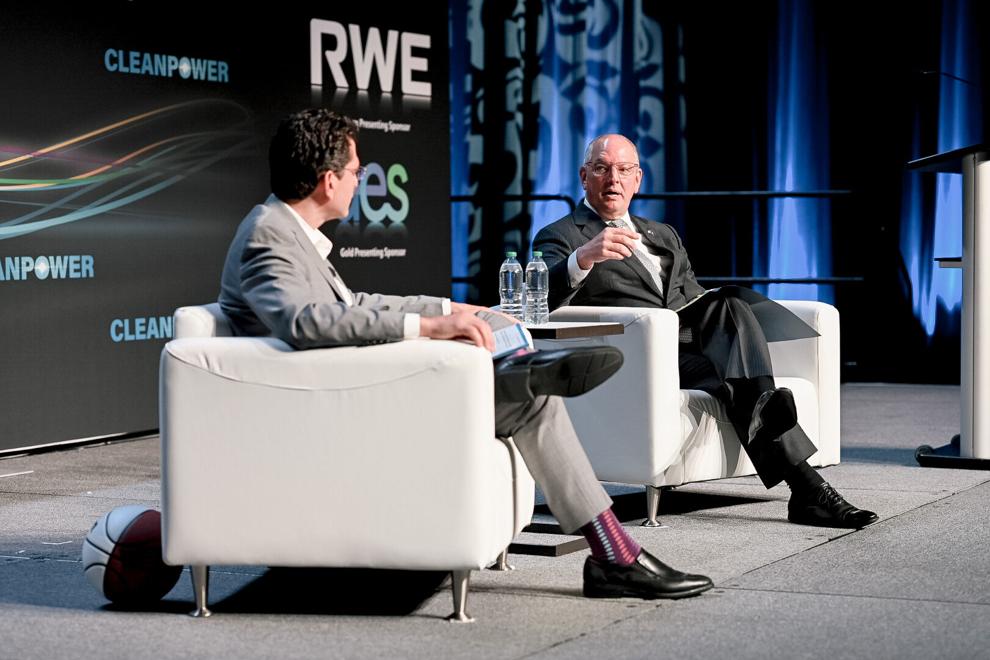 Welcoming wind energy
Like Biden, Edwards has crafted ambitious climate goals. Edwards' climate task force wants the state to achieve "net zero" carbon emissions by 2050. The task force wants Louisiana to get at least 5,000 megawatts of its energy from offshore wind over the next 12 years.
Edwards' enthusiasm for offshore wind has drawn the interest of developers. Last year, Orsted and RWE, the offshore wind industry's two biggest players, highlighted Edwards' support in letters urging BOEM to focus federal permitting near Louisiana.
The European companies vote of confidence in Louisiana came as somewhat of a surprise because the waters off Texas have stronger, more consistent wind speeds. But Texas leaders have proposed new rules that would restrict the growth of renewable energy.
For Edwards, offshore wind means more than cleaner energy. It means jobs.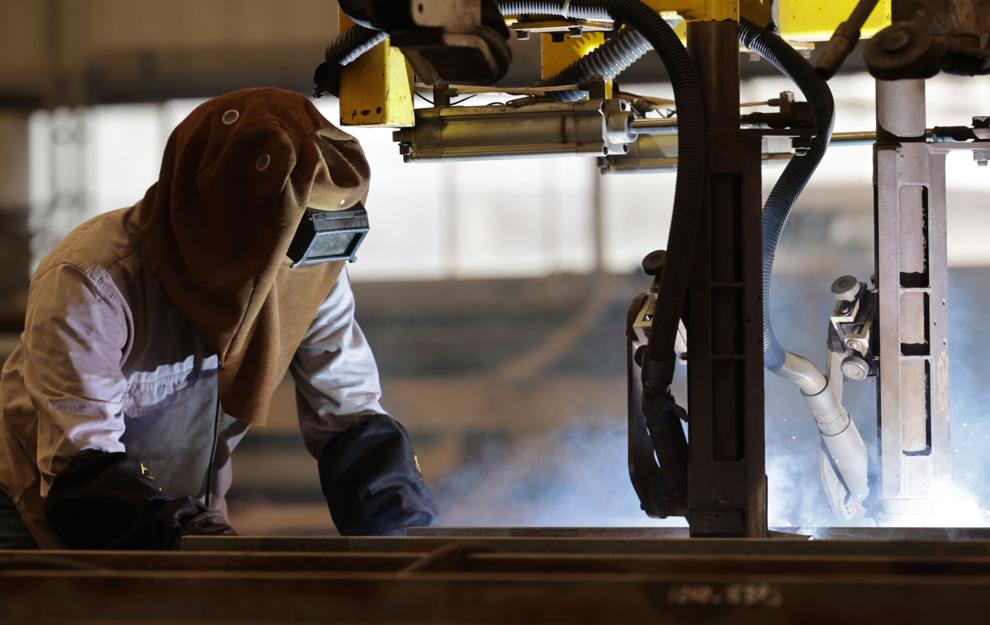 A National Renewable Energy Laboratory study estimated that a wind project built near Lake Charles could create about 4,470 construction jobs and generate $445 million in goods and services. Once constructed, the hypothetical wind farm would support 150 jobs and an annual infusion of $14 million into the economy from operations, maintenance and materials.
Edwards noted that the skills and and resources required for offshore wind are already plentiful in Louisiana. Several steel fabrication, engineering and ship building companies that serviced Louisiana's oil and gas industry are shifting their focus to offshore wind projects.
Six Louisiana companies helped build the country's first wind farm, a relatively small collection of five turbines in Rhode Island's state-managed waters. Built in 2016, the 30-megawatt Block Island Wind Farm could offer a hint of the size and scale of wind farms that could take shape in Louisiana waters in the coming years.
"Block Island was brought in (with) Louisiana companies – the jack-up rigs, the fabricators, the engineers," Edwards said. "And we know that that's going to work here in Louisiana."
The new boundaries include a 102,000-acre area south of Lake Charles, and two areas near Galveston, Texas.
A Houma shipyard is building a first-of-its-kind vessel to support the offshore wind energy boom on the East Coast.