It's a busy late-spring weekend of live music in New Orleans with a three-day festival and lots of local favorites.
BAYOU BOOGALOO
Friday-Sunday, Bayou St. John at Orleans Avenue
The 2023 Bayou Boogaloo takes over several blocks along Bayou St. John near its intersection with Orleans Avenue for a long weekend of music and more. The Boogaloo features two music stages, a comedy tent and a silent disco, along with a festival's worth of food and other amusements. The music kicks off Friday at 5 p.m. with The Quickening, followed by People Museum, Bonerama, Boyfriend and the Rebirth Brass Band. The Saturday schedule opens at 12:15 with Le Trainiump; later on Saturday, catch the Rumble, Waterseed and co-headliners the Yonder Mountain String Band and a full-band local hip-hop showcase with Juvenile, Partners N Crime, DJ Jubilee and the Big Easy Bounce Band. On Sunday, the NOLA School of Rock and Johnny Sansone get the day started at 12:15, with Bon Bon Vivant, Rev. Horton Heat, the Iceman Special and comic Sean Patton on tap for later. Both "land" tickets and, for those who wish to float into the festival, "water" tickets are available, starting at $25 for a single day or $45 for a weekend pass. Go to www.thebayouboogaloo.com for details.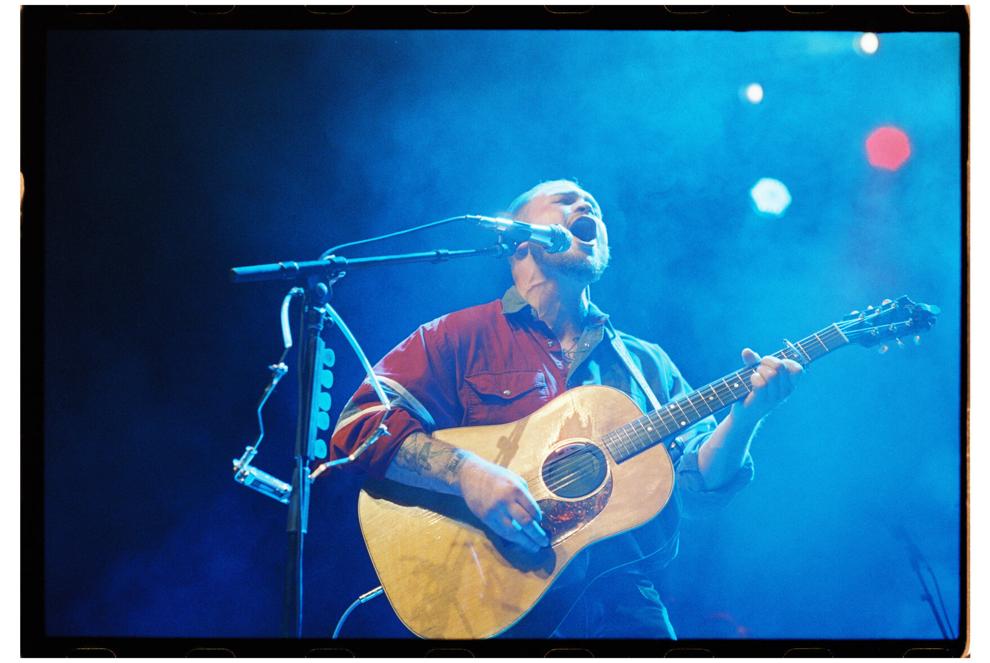 ZACH BRYAN
Saturday, Smoothie King Center
In 2017, Zach Bryan went outside his Navy barracks on a steamy night and recorded himself strumming an acoustic guitar and singing an original story-song called "Heading South." Whatever the viral video lacked in production value, it more than made up for in Bryan's plaintive, pleading voice and the urgency of his strumming. Two independent albums later, Bryan was one of country music's biggest, if unconventional, new stars, one who favors the simplicity and drive of a folk singer's acoustic guitar. In 2021, after eight years in the Navy, Bryan received an honorable discharge so he could "go play some music." His 2022 triple-album major label debut, "American Heartbreak," yielded the smash "Something in the Orange." The Academy of Country Music's newly crowned New Male Artist of the Year sold out his current Burn, Burn, Burn Tour weeks in advance, including Saturday's stop at the Smoothie King Center with Trampled By Turtles.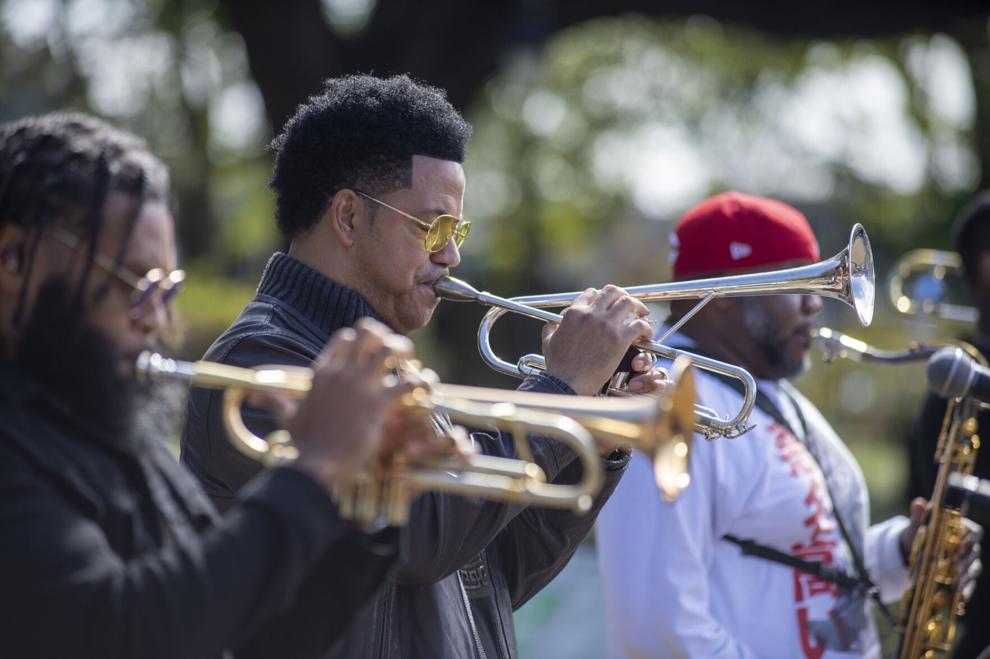 THE SOUL REBELS
Saturday, d.b.a.
The Soul Rebels have spent 30 years synthesizing brass band instrumentation with hip-hop swagger and rapped lyrics. The band's creativity and adaptability has led to collaborations with everyone from Metallica to Nas to Green Day to the 240-members of the University of North Carolina's Marching Tarheels (a natural fit, given many of the Rebels' marching band backgrounds). During the 2019 New Orleans Jazz & Heritage Festival, the Soul Rebels joined Katy Perry onstage. And during the recently completed 2023 Jazz Fest, the Soul Rebels backed the Wu-Tang Clan at the Congo Square Stage. The Rebels had previously toured with Wu-Tang as an opening act, but Jazz Fest was the first time they shared the stage with, and accompanied, the rap legends. On Saturday, the Rebels are back home at d.b.a., hitting the stage about 10 p.m. Admission is $20.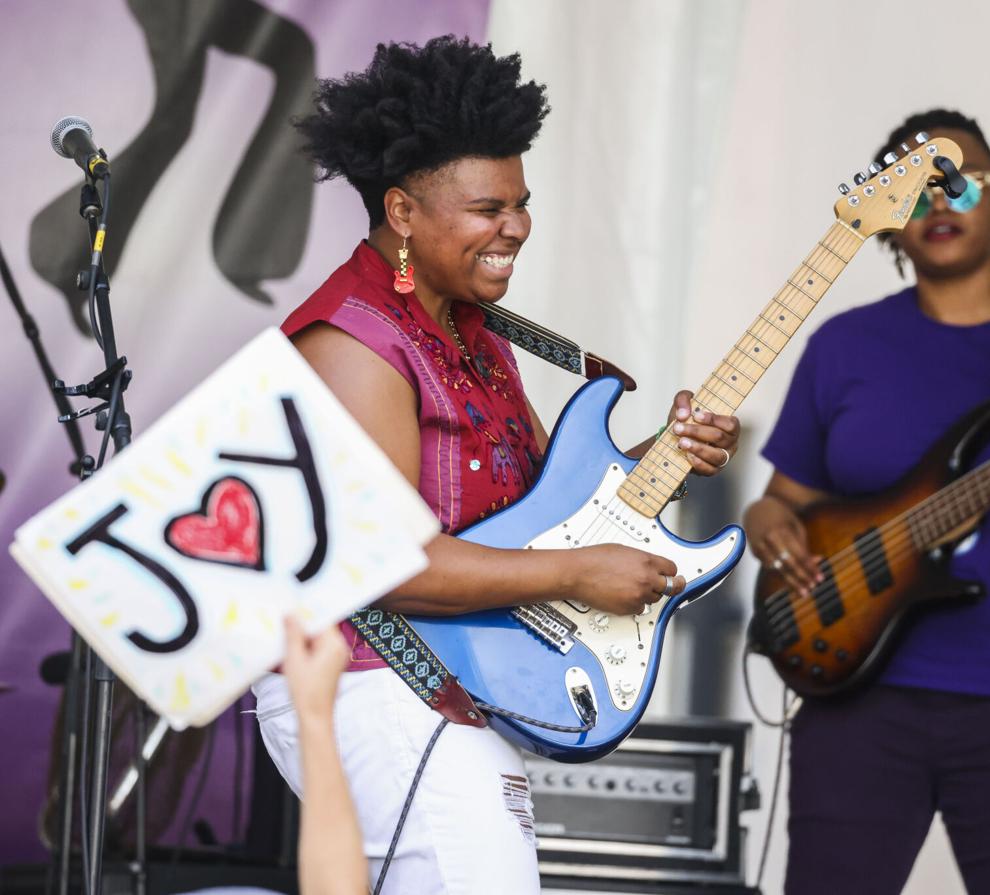 JOY CLARK
Saturday, Chickie Wah Wah
Guitarist, singer and songwriter Joy Clark grew up in Harvey and cut her teeth in Cyril Neville's band. She also plays guitar in roots music star Allison Russell's band and seems to be on the cusp of her own solo breakout. During the just-completed Jazz Fest, Clark led her own trio at the Lagniappe Stage for a set that went down well on a breezy afternoon. Backed by bassist Tiffany Morris and drummer Bradley Bourgeois, she delivered a sunny set of understated, utterly agreeable blues-based musings. Hers is the sort of voice that captures your attention without demanding it, then invites listeners in. So, too, her clean, tasteful Stratocaster solos. She can cheerily announce that she wrote "Here" about going to therapy and make it sound like it applies to everyone. On Saturday, Clark shares a bill with Marcella Simien at Chickie Wah Wah. Showtime is 8 p.m.; tickets are $15 advance, $22 day of the show.
OTHER NOTEWORTHY SHOWS:
Traditional jazz clarinetist Dr. Michael White fronts his quartet at Snug Harbor Jazz Bistro at 8 p.m. and 10 p.m. Thursday ($30).
Tommy Malone, the voice of the Subdudes and myriad other solo projects and collaborations, is at Chickie Wah Wah on Thursday ($20 advance, $25 door).
The current incarnations of Warrant and Lillian Axe rock the House of Blues on Thursday ($45 and up).
Tipitina's hosts Tchoup Making Sense: A NOLA Tribute to Talking Heads on Friday. Whisper Party opens the show ($15).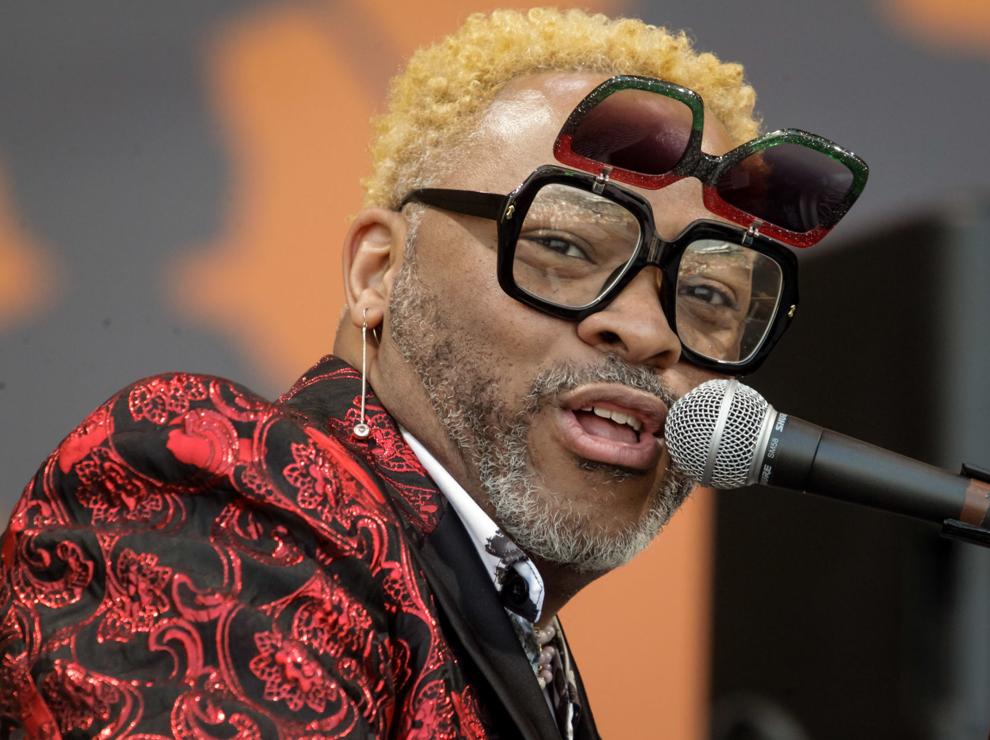 Experience Johnny Sketch & the Dirty Notes at d.b.a. on Friday ($15).
Drummer Jason Marsalis and his quartet hold court at Snug Harbor on Friday ($35).
Heavily percussive Haitian band RAM, recently featured on Jazz Fest's Congo Square Stage, hits Chickie Wah Wah on Friday ($15).
The Kumasi Afrobeat Orchestra teams up with Conjunto Tierra Linda at the outdoor Broadside on North Broad Street on Friday ($20).
Voivod celebrates its 40th anniversary at the House of Blues on Friday ($27.50 and up).
The mighty Dirty Dozen Brass Band fires up at Tipitina's, with vocalist Quiana Lynell opening, on Saturday ($20).
Keyboardist and singer Davell Crawford presides at 8 p.m. and 10 p.m. Saturday at Snug Harbor ($35).
The Broadside hosts a headphones-only screening of director Sam Green's award-winning film "32 Sounds," which "weaves together 32 specific sound explorations into a cinematic meditation on the power of sound to bend time, cross borders, and profoundly shape our perception of the world around us," on Sunday at 8 p.m. ($15).
Vocalist Betty Shirley presents her tribute to Bessie Smith and Nina Simone at 8 p.m. and 10 p.m. Sunday at Snug Harbor ($25).
Keyboardist Jon Cleary plays a solo show at Chickie Wah Wah on Wednesday ($20 advance, $27 door).
Catch Honduran-born, New Orleans-based pianist Oscar Rossignoli at 8 p.m. and 10 p.m. Wednesday at Snug Harbor ($25).
Modern rockers Pierce the Veil and The Used co-headline the Creative Control Tour at the Fillmore, with Don Broco and DeathByRomy opening, on Wednesday.