Mayor LaToya Cantrell on Wednesday defended a New Orleans police officer's decision not to test former U.S. Rep. Cedric Richmond for intoxication after he crashed his Mercedes into a tree, even though the officer noted Richmond was disoriented and his speech was slurred.
"What I know is my officers responded according to policy and procedure, and that's what I'll say about it," said Cantrell. "I'm not about being biased. Yes, it was Cedric Richmond, our former congressman and employee of the DNC [Democratic National Committee]. But that doesn't mean you render bias. You follow policy, and they did that."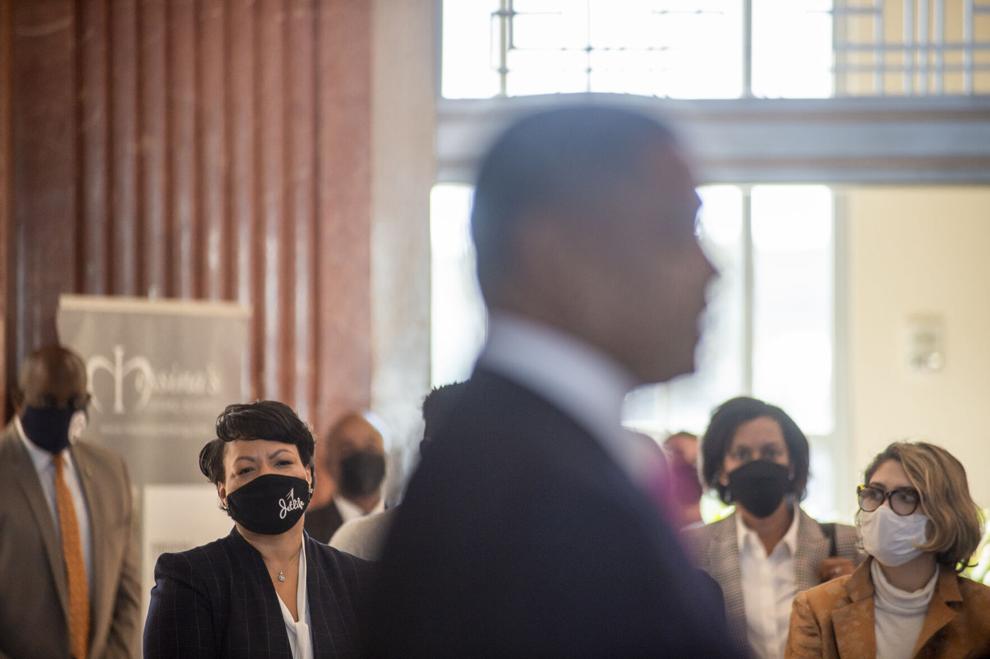 Cantrell and Richmond are both Democrats, but at times were political rivals, with Richmond supporting Desiree Charbonnet, Cantrell's main opponent, in the 2017 mayoral election.
Earlier this week, a New Orleans police spokesperson said that because Officer Mark Miranda did not smell alcohol on Richmond's breath after the April 23 wreck, he lacked probable cause to order a blood draw to see whether Richmond was inebriated. In fact, Miranda had no grounds to even ask Richmond if he had been drinking, the spokesperson said.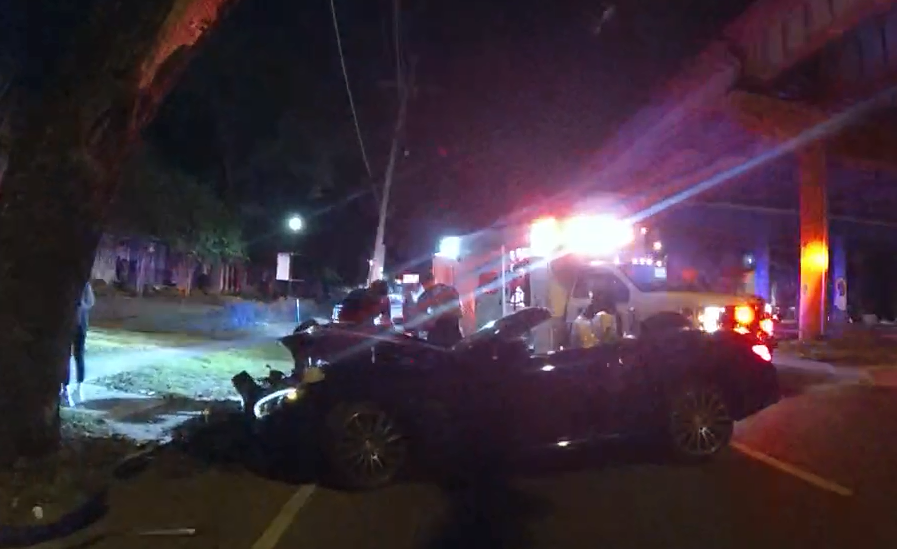 Former New Orleans Police Superintendent Ronal Serpas, now a professor of criminal justice at Loyola University, challenged that view, saying the officer has the authority to weigh multiple factors in investigating a wreck.
"The totality of circumstances -- of the scene, the statements of drivers and other witnesses, and the overall condition, not to only focus on alcohol -- is what is necessary to make a determination to proceed with a DUI-type investigation," Serpas said.
Richmond served in Congress from 2011 to 2021, when he left to take a job as an adviser to President Joe Biden. He left that post last year to take a job with the DNC.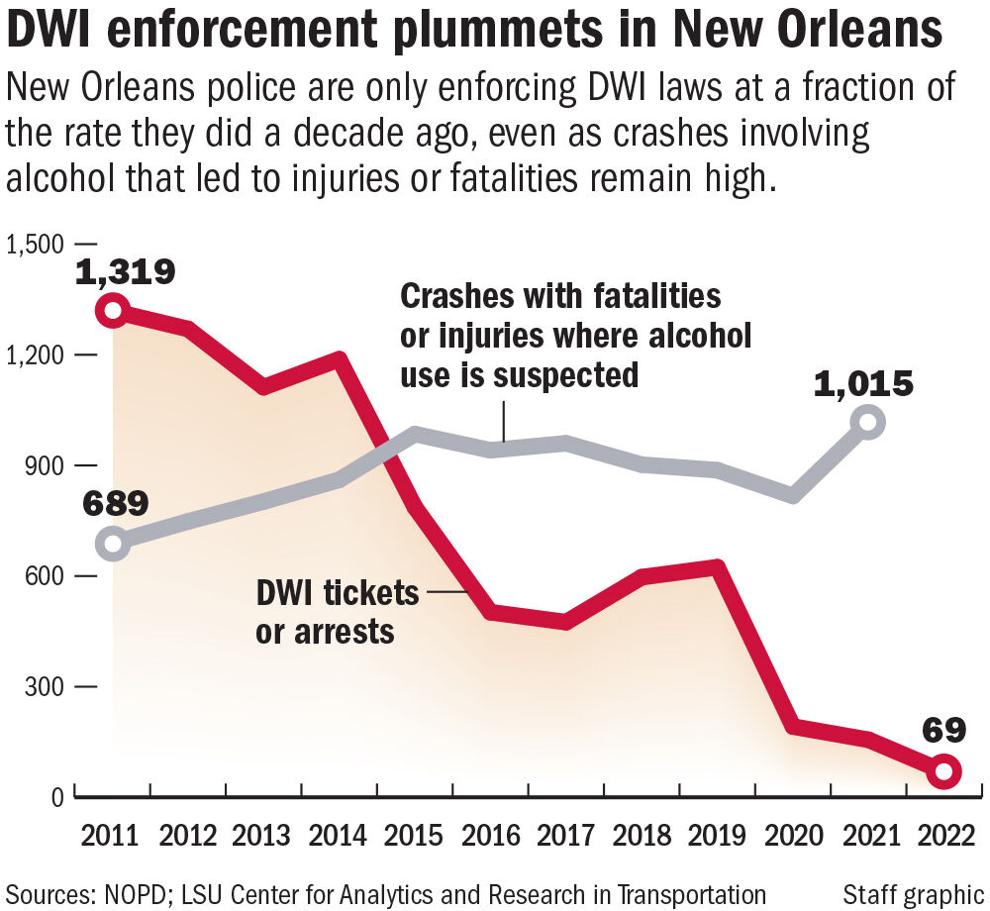 Richmond has declined interview requests from The Times-Picayune, but told WDSU-TV on Tuesday that the police report "speaks for itself."
The department's handling of the April 23 accident has set off a debate about whether Richmond's stature got him deferential treatment from authorities. But so far, no evidence has surfaced that higher-ups at NOPD or City Hall intervened on Richmond's behalf. Moreover, with manpower at historic lows, the NOPD rarely enforces traffic laws at all anymore -- even driving while intoxicated, unless someone is maimed or killed.
Last year, the department issued an average of about one DWI citation every five days, according to data provided by the NOPD in January. Back in 2011, when DWI enforcement was a much bigger priority -- and when the department was roughly 50% larger than it is now -- New Orleans police were citing an average of four people every day.
On June 8, an NOPD spokesperson told The Times-Picayune the figures the agency provided earlier in the year were incorrect and the agency had actually averaged nearly one DWI citation every two days in 2022. The Times-Picayune has asked for corrected figures for the earlier years as well but has not yet received that information.
Back then, DWI checkpoints were common around the city, in part because Serpas, then the chief, strongly believed in DWI enforcement. 
The rates of people being killed or maimed in accidents in the city where alcohol was suspected to be a factor have shot up as enforcement has waned, with more than 1,000 such wrecks in 2021. There were fewer than 700 a decade ago.
The lackluster enforcement of DWI in the city has continued in 2023, with the NOPD's ranks still depleted. So far this year, the NOPD has cited 31 people for DWI.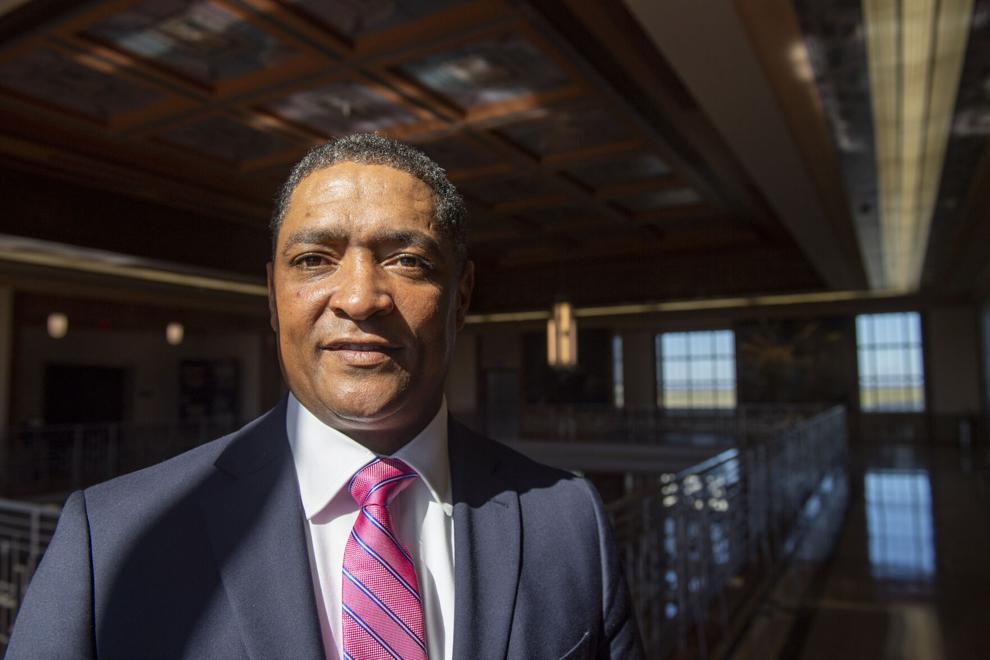 Nonetheless, Serpas on Wednesday reiterated his call for a probe into the handling of the Richmond crash.
"Without a full and complete investigation by the NOPD's internal affairs, how would we know the officer did follow all the policies, or fail to request supervisory assistance when it was obvious and necessary, given his own words in his own report, that the statements and scene and videos did not line up?" Serpas asked. 
Editor's note: This story was updated June 9 to include corrected information provided by the NOPD about 2022 DWI arrests. The story will be updated again when the department provides corrected information for earlier years.