As 2022 comes to a close, many people take a moment to look back at the past year and evaluate what they did or didn't do. Too much virtual time and not enough gym time? Enjoyed too many slices of king cake and not enough glasses of water? Maybe you want to see and do more good in the world.
You can take steps in your everyday life during the holidays and beyond to make a positive change in our community and the broader world.
Consider the environment when selecting your holiday gifts this year. Look for eco-friendly items including those made with recycled or upcycled materials, those that are locally produced or are sourced through fair trade. Your local farmers market is a great place to find unique items – so are craft fairs, local nurseries and locally owned stores. Doing your best to shop local cuts down on shipping materials, gas consumption for deliveries, and also gives the local economy a boost!
Gifts of experiences can last longer than just the holidays. Make a donation to a favorite charity, or "adopt" an animal through Audubon.  Gift memberships to a favorite museum, event or activity are memory makers for all ages.  Audubon Nature Institute has gift memberships available for your family and friends who enjoy learning about animals and the environment. You can even save some money by buying that Audubon gift membership. Now through new year's day, all memberships are discounted 15%. Don't tell Santa, but Audubon members will be among the first to explore the newly remodeled Audubon Aquarium and Audubon Insectarium when they open next summer!
Holiday lights are a big part of the season for many – those colorful and twinkly lights make everything bright and cheery this time of year. Even after their twinkle ends, those strings of lights can do good both here and around the world thanks to a conservation project called "Lights for Lions" at Audubon Zoo.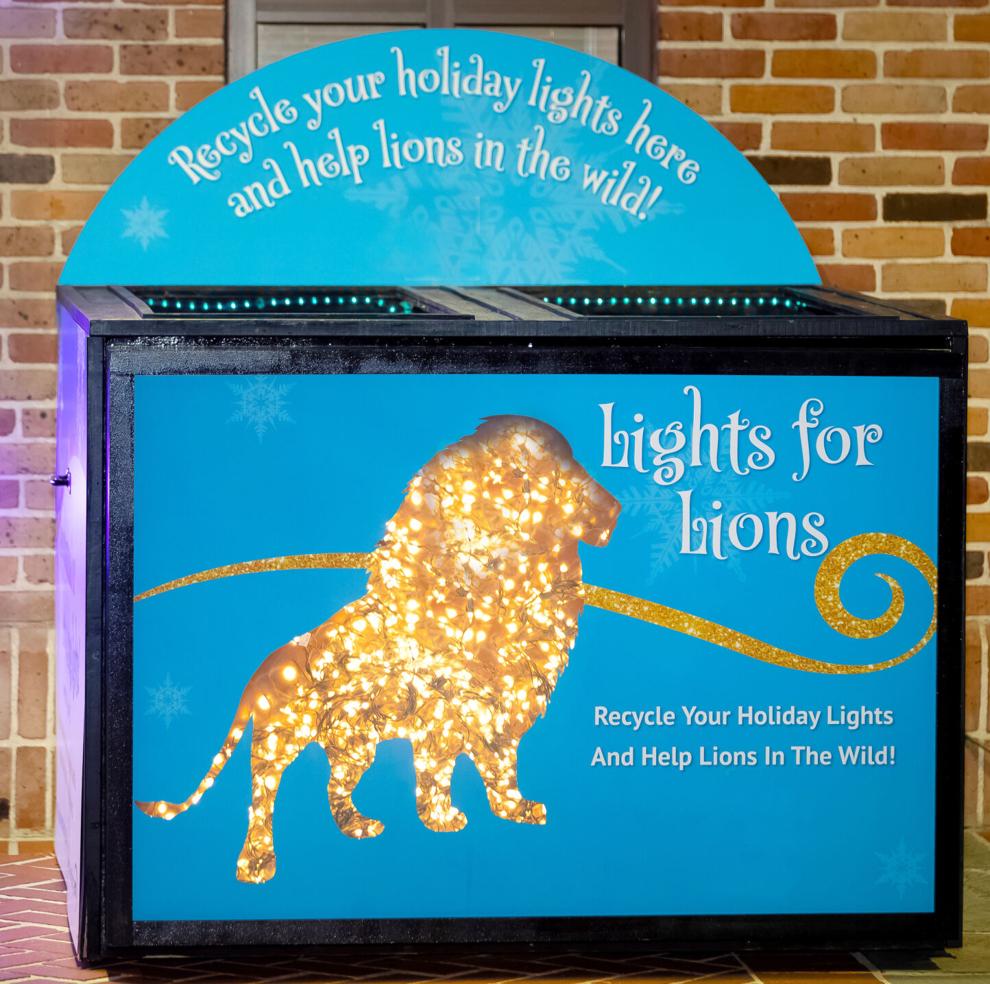 The Zoo is collecting string lights for recycling now through January 9, 2023. Participating is as easy as bringing your old, broken, or unused lights to the Zoo and tossing them in a donation box at the front entrance. Most string lights are not bio-degradable and shouldn't be thrown in the trash. They are also dangerous to animals if they get tangled in the strands. Audubon will recycle them safely and help lions at the same time.
Lions are a favorite animal of Zoo visitors, and sadly their numbers in the wild are declining at an alarming rate. In just a quarter century, the wild African lion population has dropped by half.  The main threats to African lions are conflicts with humans, poaching, and the decline of their natural prey as well as habitat loss, climate change and illegal wildlife trade. With around 23,000 African lions left in the wild, they are now officially classified as 'vulnerable'. Their loss signals the loss of the wild in Africa.
All proceeds from Audubon's "Lights for Lions" recycling program will support the Wildlife Conservation Network's Lion Recovery Fund. Every string of lights donated makes a difference.  The Lion Recovery Fund hopes to increase the numbers of wild lions by protecting them, their prey and their habitat.
"The 'Lights for Lions' project is a conservation project that benefits wild lions and our local community," said Daine Appleberry, Senior Vice President and Director of Operations at Audubon Zoo & Park. "It provides a way to recycle old, unused, or faulty lights instead of them ending up in the landfill, and our community members know they are helping save animals in the wild." 
The drop box for the "Lights for Lions" project is at the front entrance at Audubon Zoo.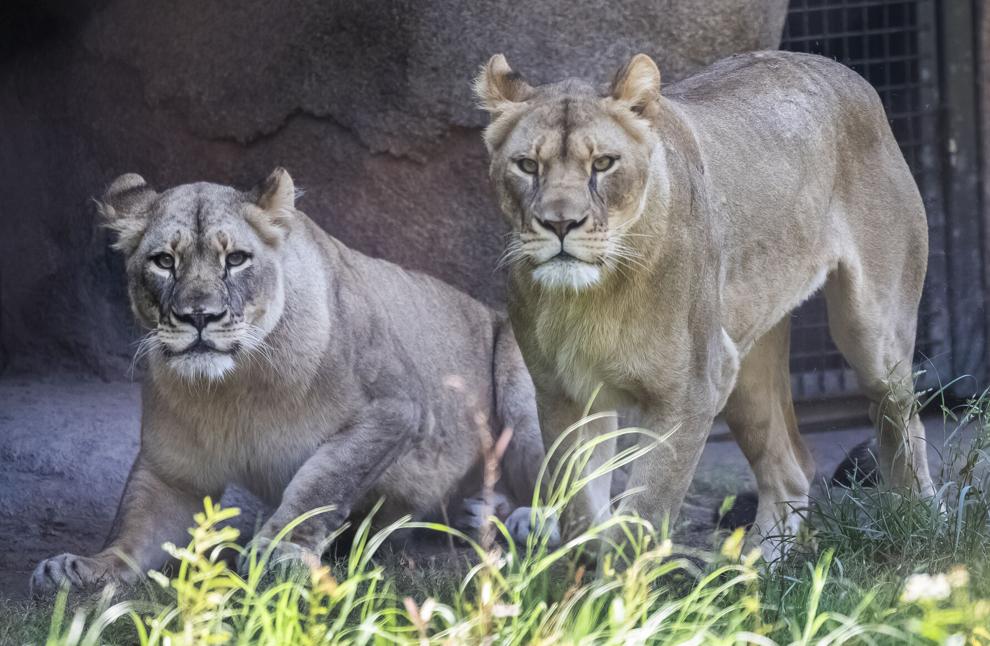 Once the lights are removed, you can also recycle your Christmas tree. Local parishes have tree recycling programs that will put your tree to good use helping fight coastal erosion.
Helping the environment doesn't have to be a major effort, these are just a few very easy and simple ways you can make a positive impact on the world while doing good right here at home.  You can also try to drink more water too, because who wants to give up king cake anyway?