Expect spectacular feathered suits, sizzling tambourines, age-old call-and-response chants and unique street rituals when New Orleans Mardi Gras Indians, also known as Black masking Indians, gather for the annual West Bank Super Sunday march.
The procession is set to start at 1 p.m., near L.B. Landry High School, 1200 L.B. Landry Ave. in Algiers. It will follow L.B. Landry Avenue toward the Mississippi River and turn left on Newton Street and left again at Teche Street, and conclude at McDonough Playground, 1500 Teche, where a festival will continue until 6 p.m.
Mardi Gras Indians spend months each year creating new suits that are seen on only a few occasions. The suits are debuted on Mardi Gras morning, worn again on St. Joseph's Day and again during three Super Sunday parades, one Uptown, one downtown and one on the West Bank.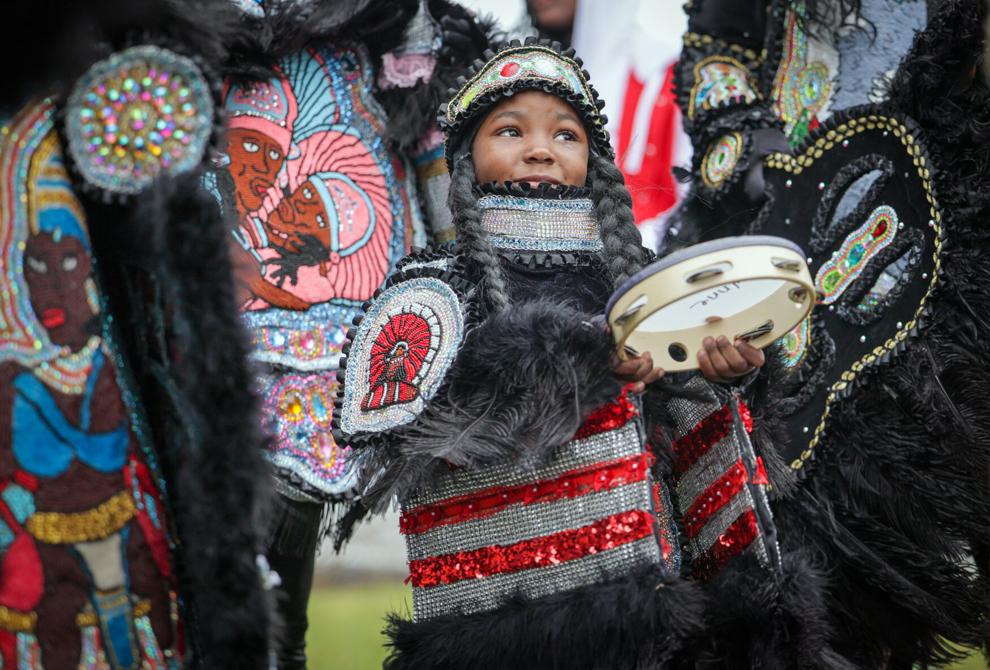 With the exception of maskers who perform at the New Orleans Jazz and Heritage Festival, the Indians retire their laboriously made suits and sometimes dismantle them.
This custom combines elements of Native American and African traditions, producing an art form as unusual as jazz music or Creole cuisine.
The Westfest Family Day in the Park that follows the parade will have food and beverage vendors, plus live music.
Mardi Gras Indians — as the Black maskers are often known — don't bow down. Not to rival tribes, not to the storms, floods and evacuations tha…
Brian Banks has an important role in the Black Flame Hunters Mardi Gras Indian tribe. His job as Gang Flag is to maintain order and help his B…
The 2024 New Orleans Carnival season starts on Saturday, Jan. 6, and concludes on Mardi Gras, Tuesday Feb. 13.