Coach Blake Dean and the UNO baseball team have regained the Pelican Cup. It is becoming a familiar feeling, but maybe not quite like this.
The Privateers batted around in a three-run fifth inning, sent 10 players to the plate in a five-run seventh and batted around again in a four-run eighth, clobbering Tulane 16-4 on Wednesday night at Turchin Stadium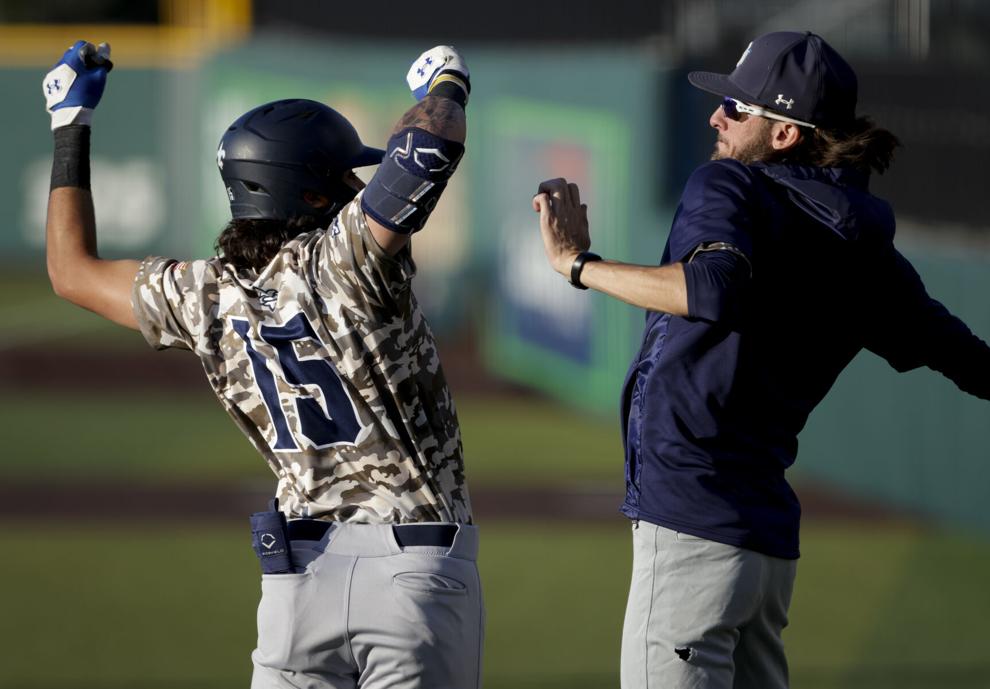 After scoring the winning run in the ninth inning of a 6-5 victory on March 1, UNO took this one with its most lopsided margin since another 12-run win in 2007. The last time the Privateers won by more was 16-3 in 1997.
"We've needed an offensive game like this for a while," said Dean, whose squad had not scored more than 6 in its past eight games while averaging less than 3 in that span. "Ever since LSU, then Texas, we've been facing some tough arms and been on the road a lot. It's nice to be back in New Orleans."
UNO (14-11), which swept both games uptown, clinched the series long before facing Tulane (6-19) next month at Maestri Field.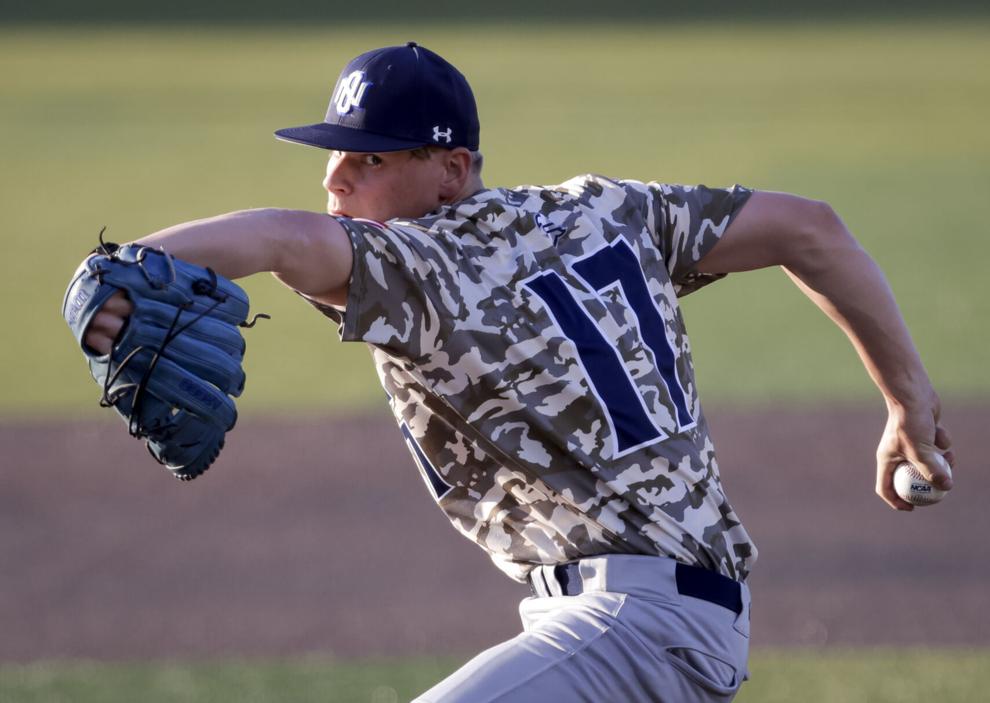 Dean is 11-6 against the Wave since taking the UNO job before the 2016 season, losing a full edition of the revived Pelican Cup series only once—last year. The Privateers won the first two versions in 2018 and 2019 before the teams faced each other only once in 2020 and 2021 due to COVID-19.
"It's bragging rights for our guys," Dean said. "They can puff their chest out a little bit and hold their chin a little higher. It's always good to win (the Pelican Cup). It's something we've always taken pride in."
Tulane coach Jay Uhlman respectfully declined to speak, adding he had nothing good to say.
Tulane actually led 4-2 entering the fourth, responding to a two-run homer by UNO's Tristan Moore in the first with three solo home runs. Brady Marget sent balls out of the park in his first two at-bats. Freshman James Agabedis hit his first career homer in the second and followed with a run-scoring bloop double down the left field line to give the Wave a 4-2 lead.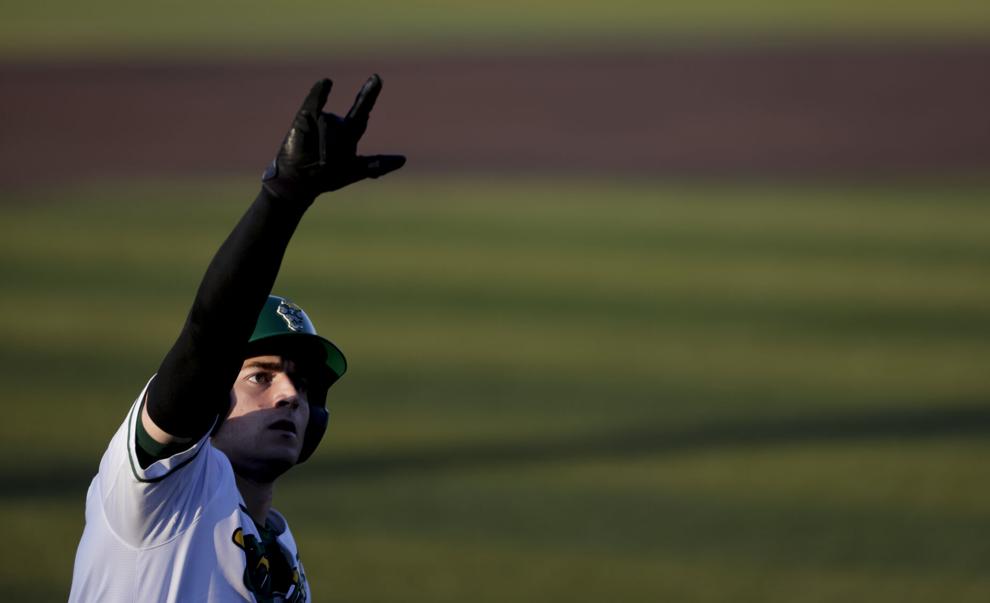 It looked like it might be the Agabedis show for a while. Making his first start at shortstop, he dove to his right to rob UNO's Tyler Bischke of a base hit leading off the third, firing to first for an impressive out.
The highlights for the Wave—and Agabedis—ended there. After the Privateers closed the gap to 4-3 in the fourth, Agabedis let a line drive from Bischke go right through him leading off the fifth. Three more hits, including the first of three singles in three innings by Anthony Herrera, put the Privateers ahead 6-4, and they never looked back.
"Hitting is contagious, man," Herrera said. "This helped us a lot. We've had an in-city rivalry going back as far as a lot of people know, and this is definitely something we look forward to. It's something (the Pelican Cup) we look forward to taking back home to the Lakefront, and I'm glad we were able to get it done.
An Agabedis error on a grounder with two outs in the seventh helped turn what would have been a 7-4 deficit into an 11-4 deficit.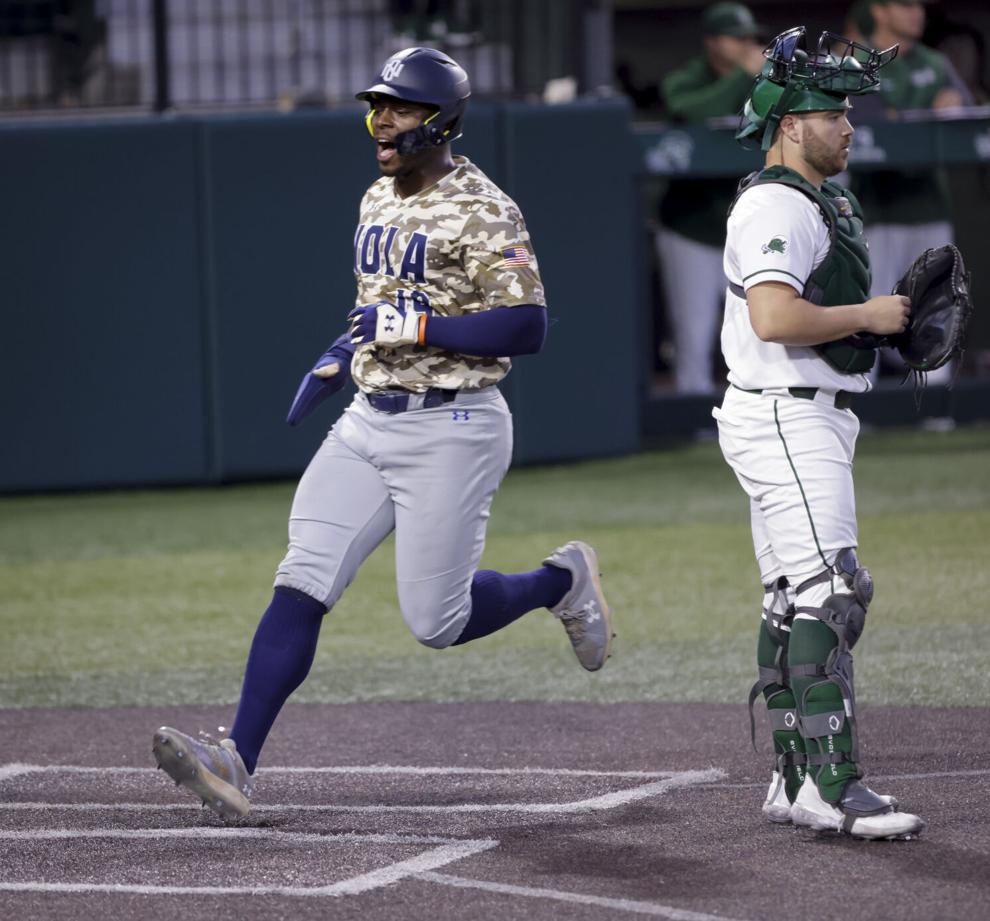 Seven UNO relievers combined to allow zero runs after a shaky start by Trey Usey, although not without some drama. Tulane left the bases loaded in the fifth and seventh innings and stranded 14 in total.
The Privateers also got home runs from Dylan Mach—his first of the year—and Andrew Guidry in his third at-bat of the season.
Tod Gauthe (1-0) picked up the win, working the fourth inning and striking out two.
Cristian Sanchez (0-4) took the loss for Tulane, faring no better in relief than he did as a Saturday starter earlier in the season. Nine Wave pitchers combined to give up 17 hits and issue 10 walks.
"Our approach was simple," Dean said. "We've been too passive. It was just be aggressive, aggressive, aggressive. I don't care if it was the first pitch, the second pitch, as long as it was in the zone. We finally started to get some stuff to fall, and then you could see them loosen up and get a lot better."