Her name is Jennifer Brush.
Her name is Jennifer Brush.
The prosecutor said it twice, as if to sear into the minds of jurors in Orleans Parish Criminal District Court that the 67-year-old woman before them was more than an entry on an impassive police report or, as Brush would later describe, "another case in the garbage heap of rape cases that never get justice."
Forty-eight years ago, masked men raped Brush in her Uptown apartment. Without suspects, her case went cold. Decades later, Hurricane Katrina's floodwaters washed away much of what remained of the evidence swabbed from her body by the parish coroner at New Orleans' morgue.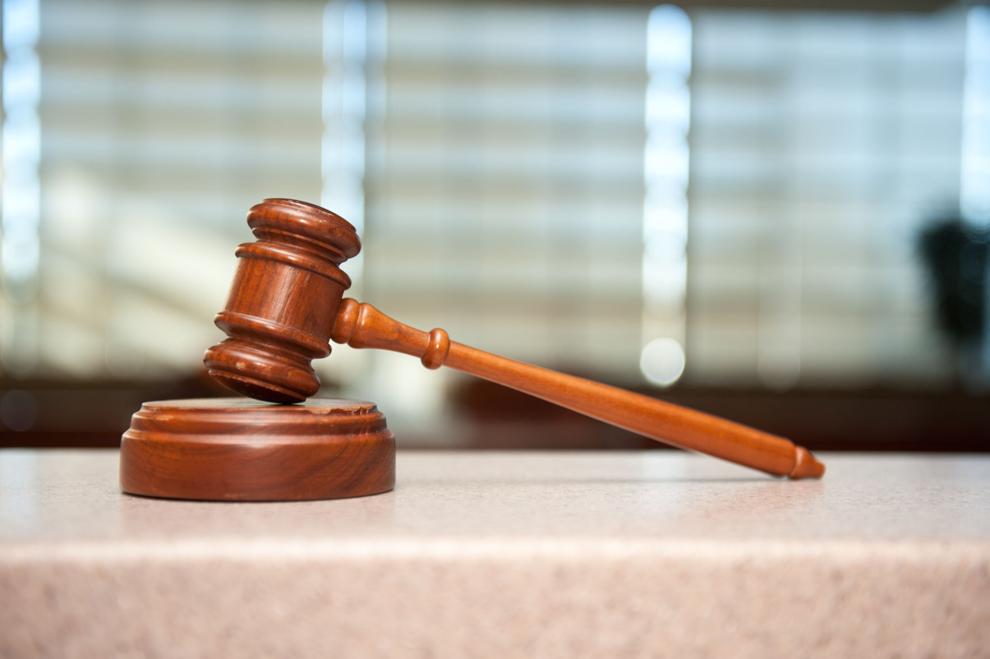 But in 2018, when Brush for the first time identified herself publicly as a rape survivor, investigators reignited their search for the men who assaulted her. The Louisiana State Police crime lab tested a pair of underwear that Brush wore in the moments after the assault, finding two DNA profiles in the few human cells that remained after nearly five decades. 
One profile perfectly matched Brush. The other was a partial match to Ronald Craig.
This week, Brush sat in the New Orleans' courtroom with Craig, who was charged in 2020 with first-degree rape and aggravated kidnapping, and asked a dozen jurors to deliver her justice.
The Times-Picayune typically does not identify survivors of sexual assault. Brush agreed to be named. 
Craig, also 67, maintains his innocence. His trial on the charges began Tuesday. If convicted, he faces life in prison.
"I want the person who stole my life to be responsible for what he did," Brush said from the witness stand. Later, she added: "If I can come forward after all this time...maybe other women will too." 
An assault that 'seemed like forever'
In 1975, Brush was a 19-year-old Tulane University student. She was alone in a Magazine Street shotgun apartment when two masked men entered a second-story door left ajar, she testified Thursday in court. They held her at gunpoint, Brush alleged, and one man raped her on her bed.
"It seemed like forever," she said. "It seemed like he was never going to get off of me."
The second man tried, but failed, to penetrate her.
Though Brush called police and submitted to an examination at the coroner's office, her case went cold. New Orleans police brought forth two men they suspected in the attack, but Brush rebuffed them as her assailants. They lacked the large eyes of her most violent rapist, she said.
And though the coroner found semen, which was then referred to as "marital fluid," in her body, the evidence was collected before DNA testing was created. It lay dormant until Katrina swept it away.
Flecks of human cells
When the surviving evidence was tested in 2020, after Brush wrote an opinion article for her hometown newspaper in Cleveland, Ohio, Louisiana State Police analysts found flecks of human cells on the inside of Brush's underwear. Forensic scientist Ryan O'Leary determined Craig could not be excluded as a contributor to the cells' DNA.
O'Leary testified at the trial this week that the probability of a man other than Craig contributing to the sample was 1,100 times more than that of being struck by lightning: one in 6.3 billion.
But Wednesday, defense attorneys argued the evidence had been tainted in the nearly 50 years it was left untested in police custody. What remained after the hurricane — the underwear and a gold, flat sheet — had been stored not in brown bags but in plastic ones, which, they said, can promote mold growth on damp items. 
"This case," Marjorie Lluveres, an attorney for Orleans Public Defenders, argued in an opening statement, "is nothing more than a prosecution based on 'pretty sure.'"
Lluveres' co-counsel, Brady Smith, said that a dozen other people had initially produced possible matches in the national database that stores DNA profiles. But O'Leary, Smith said, had dismissed them.
O'Leary said the other possible matches were imperfect, a product of a software system that allows variations in profiles that analysts must then personally assess and vet.
Reasonable doubt?
Today, Craig hardly resembles either of the men described in the police reports from decades ago.
One of them men was more than 6-feet tall, both had thick bodies and close-cut afros.
Craig hunches. He's gray. He appears frail. On Tuesday during jury selection, Craig, who was in a wheelchair, threw up into a garbage can and was too ill to attend nearly the first half of the first day of his trial. 
But Brush, an Ohio native, said the first time she saw Craig at a pretrial hearing, which was forced online due to the coronavirus pandemic, she knew she was looking at the face of one of her assailants. Like her attacker decades before, everything below Craig's nose was covered by a mask — a medical mask.   
"I recognized his eyes," Brush said Thursday in an interview with The Times-Picayune.
Defense attorneys have said Brush cannot possibly identify her attackers: The men's faces were covered by bandanas, according to Brush and police reports.
They have also proposed an alternate theory, one investigated by at least one New Orleans' police detective who has since died: that Brush's then-roommate, a man, paid others to assault and rob her. The men, according to police reports, also stole approximately $150 from Brush's purse.
A previous roommate of that man was also raped, according to police.
It's a theory that was not pursued, Orleans Parish District Attorney's Office prosecutors said. And the New Orleans police detective who led the recently renewed investigation said that man was never determined to be a suspect.
An elusive ideal
Seated outside the courtroom Thursday, Brush called the defense's theory "absurd," and maintained that her former roommate remained a close friend.
After her attack, Brush graduated from Tulane with bachelor's degrees in international relations and Slavic studies. She would go on to receive a master's degree from Princeton University and work as a U.S. Department of State and United Nations' diplomat in the war-torn countries of Moldova, Kosovo, Serbia, Bosnia and others.
At one time, Brush collected the testimonies of Bosnian refugees who had been systematically sexually assaulted in conflict, she said. She often thought of connecting with those women through their shared experiences, but she resisted. She did not want to be seen as a victim, she said.
"That's what victimhood does — it detracts," Brush said. "It's something that is just stolen from you and it's just gone. You don't get it back, and you don't recover."
From a bench in the hallway of criminal court, Brush contemplated what justice might feel like in the coming days. But she decided it's an elusive ideal.
"I don't know what it would feel like," she said. "But I hope I find out."
The jury began deliberating Friday evening.